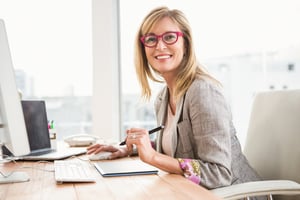 The MarketResearch.com blog published data from a variety of leading market research publishers in 2021.
Our most-read articles analyze the economic impact of COVID-19 and cover a broad range of industries including food and beverage, education, construction, and more.
MarketResearch.com's analysts share their findings on which markets caught a break in 2020 and what their prospects are post pandemic.
Consumer research by Packaged Facts explores what's driving plant-based eating, one of the biggest trends to impact the food and beverage market in recent years.
Given the impact of COVID-19 on the global economy, what role will market research play across different sectors in 2021? Fourteen experts weigh in.
Learn how primary market research is collected, why it's necessary, and what expertise is required.
The "personal growth" or self-improvement market, like many others, took a hit in 2020 due to the pandemic and recession. However, some market segments prospered.
Health coaching has emerged as a $7 billion service market. There are now an estimated 128,000 health coaches who motivate clients to change bad lifestyle habits.
The COVID-19 pandemic took a heavy toll on the restaurant industry, but a global rebound is projected. Here's what analysts expect.
Learn about five education trends that are becoming a priority for federal, state, and local governments, based on research from Simba Information.
The global cultured meat market is expected to reach $94.54 billion by 2030 from $28.60 billion in 2026, according to a report by BIS Research.
Americans spent more time at home during the COVID-19 pandemic, leading to record home improvement spending that boosted a variety of key markets.