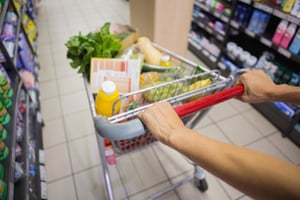 Many consumers are looking to reduce their consumption of meat and animal products as part of a "plant-based" diet. These consumers are not only driven by the desire to improve their own health, they are often leery of the industrial food system, concerned about animal welfare, and worried about the threat of climate change.
The plant-based food market is growing so fast that per capita meat consumption is projected to fall in 2020, the first time since 2014, according to a new report by Packaged Facts, a leading market research firm and division of MarketResearch.com.
Packaged Facts identifies plant-based eating and sustainability as two of the top food trends impacting consumer preferences and food product launches in recent years.
The plant-based trend not only includes vegans and vegetarians, but also "flexitarians" who are looking to adopt more plant-centric meals but are not willing to cut out meat or animal products entirely. Not surprisingly, the not-so-strict flexitarians and omnivores make up a much larger portion of the population than vegans and vegetarians — making them a key target market for food and beverage companies.
Plant-Based Consumer Profile
However, as a consumer demographic, vegans, vegetarians, and flexitarians tend to share some commonalities. According to Packaged Facts, they are likely to be:
Higher income, with the resources to afford more premium foods and the willingness to pay more for higher quality products such as sustainable and clean label foods.
Younger consumers who value fresh, healthy foods and are open to trying new products, including Generation Z adults and Millennials.
Parents of young children who care about making healthy home-cooked meals and spending quality time together as a family.
In addition, vegans, vegetarians, and flexitarians are more likely to value online grocery shopping and online restaurant ordering. Because these consumers tend to skew younger, they are already accustomed to using apps or websites to make purchases.
Social distancing practices related to the COVID-19 pandemic have also accelerated the online ordering trend, as more consumers seek to avoid in-person shopping or dining in at restaurants.
Where to Learn More
Need more consumer research on plant-based food industry trends? Vegan, Vegetarian, and Flexitarian Consumers by Packaged Facts is the go-to source for a complete understanding of the U.S. vegan, vegetarian, and flexitarian consumer. This report combines Packaged Facts' extensive monitoring of the food and beverage market with proprietary surveys, and evaluates current trends and future directions for marketing and retailing, along with consumer patterns during the pandemic and across the broader food and beverage market.
View the abstract, table of contents, and purchasing options on the Packaged Facts website using the link above. The report is also available to Profound subscribers on Profound.
---
About Packaged Facts: Packaged Facts publishes market intelligence on a wide range of consumer market topics, including consumer demographics and shopper insights, consumer financial products and services, consumer goods and retailing, and pet products and services. Packaged Facts also offers a full range of custom research services. Reports can be purchased at our company website and are also available through MarketResearch.com.
Related Articles