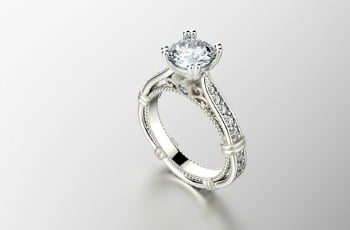 The average cost of a wedding reached an all-time high of $32,329, according to The Knot 2016 Real Weddings Study, which surveyed 13,000 brides and grooms across the United States.
That's good news for the 300,000-plus wedding vendors operating in the U.S., including ceremony and reception venues, DJs, coordinators, photographers, caterers, hair and make-up artists, limo drivers, and more.
Wedding Industry Statistics
Thanks to a stronger economy and higher discretionary incomes, the U.S. wedding industry edged higher to hit $72 billion in revenue in 2016, according to a report by IBISWorld.
However, the wedding industry hasn't always had a bright outlook. In the last five years, wedding service providers have grappled with a unique mix of limitations. Wedding budgets dropped due to the high unemployment rates that lingered after the recession. At the same time, many people returned to school and postponed their weddings.
Not only that, more and more couples are waiting longer to get married and are choosing to live together before marriage — factors that drive down the overall marriage rate. In 1960, 72 percent of all adults 18 and older were married. In 2012, the marriage rate was just 51 percent, U.S. News and World Report found. With fewer couples getting married, wedding vendors have a smaller pool of customers to draw from.
The DIY Wedding Trend
Wedding planners, in particular, have faced declining demand, as more couples embraced a do-it-yourself approach. However, a stronger economic environment will help counterbalance this decrease to a certain extent. IBISWorld estimates that revenue for wedding planners "will decline at a slower rate over the five years to 2021."
Although rustic weddings held in barns and other DIY settings have been popular, consumer preferences may swing back to a more formal approach. "Brides are starting to say, 'my friend, cousin and big sister did that, I am going to do something different," notes Anne Chertoff, a trend expert at WeddingWire, in an article on CNN Money.
The Role of the Internet
The Internet has also changed how brides and grooms research wedding vendors. Approximately 64 percent of brides use Pinterest to find inspiration, and many couples plan their weddings through apps and mobile devices. With the rise of the sharing economy, more brides and bridesmaids are comfortable renting a dress, rather than purchasing a dress for one-time use.
Competition from retailers such as Rent the Runway will force more traditional bridal stores to boost their appeal. In the coming years, bridal stores "are expected to increasingly invest in labor to provide superior customer service and differentiate from online retailers," according to IBISWorld.
Interested in learning more about the wedding market? Click the button below to view all our reports.

Related Articles
---
About the Author: Sarah Schmidt is a Managing Editor at MarketResearch.com, a leading provider of global market intelligence products and services.