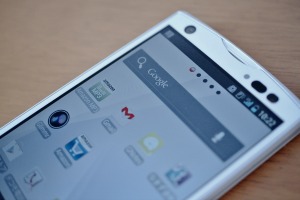 Several vendors have developed a portfolio of products and solutions that act as the building blocks of the Heterogeneous Network (HetNet) ecosystem. Although there are a multitude of companies in this arena, only a few offer the end-to-end solution or, at least, certain key products for the HetNet environment.
In the recent report, HetNet Deployment and Operational Strategies for 4G and Beyond, Mind Commerce has evaluated the key players that are emerging as market leaders, including Cisco, Alcatel-Lucent, Huawei, and NSN. For now, let's focus on Cisco.
Cisco Emerges as Market Leader in the HetNet Space
The Cisco Small Cell solution is based on the Cisco Service Provider Wi-Fi and Licensed Small Cell product portfolio. The Cisco Service Provider (SP) Wi-Fi 3.0 is a carrier-grade solution providing operators with a platform for business and service innovation. The SP Wi-Fi solution includes Next-Generation Hotspot and Cisco Connected Mobile Experiences. These technologies combine the complete Cisco solutions to offer intelligent access points, an intelligent services cloud, and a mobile packet core.
The Cisco SP Wi-Fi solution includes the following product elements:
Wi-Fi Access Points: A complete portfolio of intelligent access points which includes the Cisco Aironet 1550 Series for outdoor and metro deployments. For indoor deployments the Cisco Aironet 1600, 2600, and 3600 Series are offered. The products provide silicon-level integration to support crucial network functions, including interference mitigation, resource management, band selection, and video optimization.
Intelligent Services Cloud (ISC): ISC provides network management, subscriber management, and policy control services through the Cisco wireless controller, the Cisco Mobility Services Engine (MSE), and the Cisco Intelligent Services Gateway (ISG). Across all these components, the operator can use the Cisco Prime™ platform, a unified network management solution that supports an intuitive user experience as it integrates operations across Cisco products, technologies, and networks. The Cisco ISC provides the capabilities needed to deploy, operate, and manage networks with hundreds of thousands of access points, and it allows users to turn on different services by simply pointing and clicking. The Cisco ISC solution promises to help reduce operating costs, including zero-touch provisioning for "hang-and-go" deployments and centralized interference mitigation and troubleshooting for easier network maintenance.
Mobile Packet Core: The solution is based on the Cisco ASR 5000 series product which provides standards-based capabilities that allow operators to transparently and securely integrate Wi-Fi, femtocell, and macro radio networks in the Cisco ASR 5000 Small Cell Gateway. The Cisco ASR 5000 Series includes common subscriber management, policy, and authentication functions, delivering transparent service integration to Wi-Fi and femtocell users.
Cisco Licensed Small Cell Solution Offerings
The Cisco 3G Small Cell is a self-contained small cell base station that can be quickly and easily deployed to enterprise locations. The Small Cell delivers a solution to mobile operators for rapid and cost-effective deployment for increasing coverage and capacity, creating a new platform for mobile broadband services.
The Cisco Licensed Small Cell Solution offers an end-to-end licensed radio spectrum products based small cell solution. Cisco has identified and promised to address several challenges in their Small Cell solutions, including: interference management, network security, broadband backhaul requirements, access control, zero-touch provisioning, and mobility. The primary elements of the Cisco Licensed Small Cell solution are Enterprise and home small cells, Small cell gateway, Management and provisioning, and small cell backhaul.
Enterprise and Home Small Cells: Cisco offers a portfolio of licensed small cells for the home and office locations to support multiple deployment environments and technologies. All Cisco small cells are standards-based and operate as the Home Node B (HNB) in the network as defined by the 3GPP Release 8 femtocell architecture. Cisco small cells are fully managed by the mobile operator, so the network is secure and controlled.
Cisco 3G Femtocell and Small Cell: With over a million deployed, Cisco considers its 3G Femtocell as the company's flagship product for small cell for the home. The Cisco Femtocell is an in-building mini cell tower designed for carrying the 3G signal inside a home or small office as well as providing cellular voice and data service for up to four simultaneous callers within a coverage area that can span up to 5,000 square feet. It connects to the backhaul network via a cable or DSL connection so traffic can be offloaded onto the fixed broadband network.
Cisco 4G Small Cell: With the acquisition of Ubiquisys, Cisco has been able to add a portfolio of Small Cell products to its 4G Small Cell solutions offering. The Ubiquisys GM7 multi-mode small cell is designed to provide coverage and capacity to indoor locations where the macro cell networks cannot provide it as cost-effectively. The Ubiquisys GM7 can run 4G LTE and 3G HSPA+ radio modules simultaneously along with WiFi. The product is able to provide such multi-mode way of operation by using a software-defined resource allocation mechanism. This allows operators to allocate the available 3G and 4G radio capacity on the small cell according to changing demand. This allows GM7 to be deployed and remotely upgraded as 3G only, 4G only, or a combination of 3G and 4G. The quad band radios can be remotely software configured for a 4G LTE or 3G HSPA+ operation as well. The GM7 also features a fully automated real-time ActiveRadio interference management. With the use of Ubiquisys CloudBase system, the Small Cell deployments can have low-cost scalability, maintenance, and new service delivery capabilities.
Interested in learning more about HetNet? If you are heavily involved in the Telecommunications & Wireless and Information Technology sectors, check out our new Mind Commerce Knowledge Center, providing your with unlimited access to a vast library of Mind Commerce reports for one cost.
Thanks for reading!
Editor's notes:
The blog post is collaboratively written by members of the Mind Commerce staff.
About Mind Commerce:

The Mind Commerce® mission is to provide customized research, consulting, training, and writing services for the telecommunications and IT industry. Mind Commerce clients include manufacturers, developers, service providers, industry organizations, and government. Mind Commerce differentiates itself from its competition by meeting the unique needs of its clients through customized product development and service delivery.