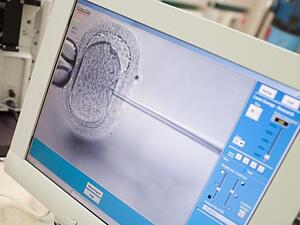 Telemedicine is increasingly gaining popularity due to its high potential for cost savings and increased efficiency in healthcare. Expert medical care through telemedicine can significantly improve the healthcare facilities at rural and remote locations. Advanced wireless and networking technologies coupled with recent advances in biotechnology, biosensors and software engineering has enabled the promising growth in telemedicine healthcare systems.
There is a crucial need to reduce ever-expanding societal healthcare costs. This is particularly the case for the aging population in developed countries. For example, a couple in the United States that plans to retire in 10 years can expect to pay a total of $266,600 during retirement on healthcare (an amount equaling about 90% of their lifetime Social Security benefits).
Life expectancy is projected to increase from an estimated 72.6 years in 2012 to 73.7 years by 2017, bringing the number of people over age 65 to around 560 million worldwide, or more than 10 percent of the total global population. In general, more than 15 million adults aged 20-64 are dying every year. Most of these deaths are premature and preventable. According to the WHO, the use of mobile and wireless technologies to support the achievement of health objectives (mHealth in particular) has the potential to transform the face of health service delivery across the globe.
The report Telemedicine and Mobile Healthcare Solutions, Services, and Devices: Market Analysis and Forecasts 2015 – 2020 provides a technology and market assessment for E-Health, Telemedicine, Tele-health, and M-Health. The report provides an overview of these sectors, including technologies, applications, and related market potential.
The report also provides a review of key players in each sector and future outlook for this industry segment and addresses the critical ICT areas of Cloud and Data Management support for healthcare. The report includes forecasts in key telemedicine market sectors for 2015 – 2020.
Interested in more information on the Telecom & Wireless industry? Check out MarketResearch.com's Mind Commerce Knowledge Center solution!

Editor's Note:
The blog post is collaboratively written by members of the Mind Commerce staff.
About Mind Commerce:
The Mind Commerce® mission is to provide customized research, consulting, training, and writing services for the telecommunications and IT industry. Mind Commerce clients include manufacturers, developers, service providers, industry organizations, and government. Mind Commerce differentiates itself from its competition by meeting the unique needs of its clients through customized product development and service delivery.
Mind Commerce is also available on Profound.com...
Purchase individual report sections for a pro-rated price. Visit Profound.com to learn more.