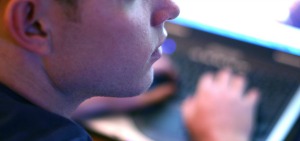 The most popular terms used by enterprise communications vendors today—and, indeed, for many years—are "UC" (which stands for "unified communications") and "UCC" ("unified communications and collaboration"). But, if you think that means IT buyers understand what those terms mean, you're wrong.
Unified Communications: A Misunderstood Market
According to Frost & Sullivan's most recent annual end-user survey on enterprise communications, 42 percent of the 1,028 respondents — IT decision makers in the U.S. and Europe — say they have a limited understanding of the meaning of the terms "UC" and "UCC." This is especially true for small organizations and those in government and manufacturing. Obviously, this represents a significant challenge for the market, and for its prospective customers, since IT managers and end users can't truly benefit from UC if they don't even know what it is, let alone what it can deliver. And, that explains why they still aren't buying UC products and services.
The most likely culprit for the disconnect? Vendors themselves, many of whom have muddied the UC waters by labeling products and services that are not really unified communications as exactly that. When a company that sells IP-PBXs calls itself a "UC vendor," it's no wonder IT buyers are confused. True UC/UCC includes voice, yes; but, it also delivers instant messaging and presence; audio, web and desktop video conferencing; unified messaging; and, increasingly, team rooms or other collaborative spaces, and social and mobile capabilities. Tell that to an IT exec, and you'll likely see his eyebrows inch up—not only because the definition may be far more expansive than he thought, but also because the challenge of deploying (and paying for) UC/UCC just got bigger.
Suprising Market Trends
The survey spotlights other surprising market trends. Video, web and audio conferencing, as well as mobile apps, top the list of UCC applications in use within businesses today. But, many respondents expect to see a decrease in the use of video and audio conferencing within their organizations over the next three years. The likely reason: the increased use of web conferencing, which often includes built-in audio and video capabilities.
Also, video conferencing continues to be a technology looking for a killer application — by which I mean, a use case that simply demands video and cannot be done any other way. There are several areas in which video could transform business processes, especially around training and service, and in select industries, such as healthcare, retail and manufacturing. But, until executives and their employees (and, to some extent, their customers) are willing to literally change the way they work, those transformations will continue to lag behind market hopes and bullish predictions.
Business-grade softphones, tablets, and UC clients are expected to experience the most significant increase in demand over the next three years, as organizations catch up to their employees' demands for anytime/anywhere access to data, applications and each other.
Finally, the cost and complexity of deploying and managing multi-vendor communications solutions continues to compel businesses to consolidate and integrate their disparate platforms and applications or switch to single-vendor communications solutions. Then again, IT managers have been telling us this for years; whether or not they will actually make the dream of unification a reality in 2014 remains an open question. But, it is likely spurring the continued move to the cloud; respondents expect their use of cloud computing to increase by 20 percent by late 2016. A cloud-based infrastructure also more easily supports the growing virtual workplace. While the largest proportion (62 percent) of the workforce operates out of office locations, 22 percent are mobile workers, and the remaining 16 percent are remote employees.
For more information, check out Frost & Sullivan's full report, which includes breakdowns of responses according to region, industry and company size, or browse their other reports on enterprise communications.
Interested in learning more about the continued move to cloud computing? Download MarketResearch.com's free white paper.
Editor's Note:
This post was written by Melanie Turek, Vice President, Research, Frost & Sullivan.
About Frost & Sullivan

Frost & Sullivan, the Growth Partnership Company, works in collaboration with clients to leverage visionary innovation that addresses the global challenges and related growth opportunities that will make or break today's market participants. For more than 50 years, they have been developing growth strategies for the global 1000, emerging businesses, the public sector, and the investment community. Is your organization prepared for the next profound wave of industry convergence, disruptive technologies, increasing competitive intensity, Mega Trends, breakthrough best practices, changing customer dynamics and emerging economies?