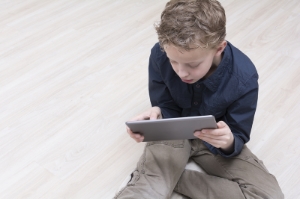 The educational publishing industry traditionally has been dominated by the large textbook publishers and a few large instructional software providers. However, that has shifted. New technology companies are sprouting, changing and challenging traditional ways of providing education in schools and colleges. Investors are paying attention and pouring millions of dollars into ed tech startups in the hopes of a huge return.
Implementation Challenges & Opportunities
Investors are backing companies that are making a serious push to sell directly into the public education system. However, this move is not without its challenges. Companies often must steer through local school districts with small budgets and slow procurement procedures. To avoid this sluggish process within schools when it comes to implementing new technologies, many startups are marketing free learning technologies, such as apps and websites, directly to teachers with the expectation that schools might eventually buy the enhanced services.
Many of these startups rely on referrals from teachers to get their foot in the door. For example, BoomWriter, a web-based publishing platform that engages children and educators in content creation and collaborative storytelling, was able to penetrate schools in this way by targeting teachers to test the program in their classrooms. BoomWriter co-founder and CEO Ken Haynes, a former middle-school and special education teacher, said he piloted the first BoomWriter tool in his own classroom then asked other teachers to try the tool with their students. From there word-of-mouth spread of the product's effectiveness.
Many startups take aim at a single particular issue in education, such as classroom management for teachers or vocabulary building. For instance, San Francisco startup NoRedInk aims to help students improve their writing and grammar through an online system that creates custom lessons based on students' favorite hobbies, television shows, and adjusts the lessons based on the students' progress.
Game-Based Learning Approach
As technology grows into an increasingly useful education tool for teachers, game-based learning solutions are another way ed tech companies are catching on in schools. Games are a central part of childhood and have the ability to stimulate learning and creativity. Today, increasing numbers of teachers are incorporating games to supplement and enrich classroom instruction. Tech companies are taking notice and creating games that are used as tools for student learning.
GlassLab takes two approaches to game-development. The company modifies existing commercial games where it sees opportunities for teaching and assessing. It also creates its own new games. The company collaborates on game development with partners Electronic Arts and Institute of Play, while employees of partners Pearson and ETS are part of the team that design assessments.
To learn more about these and other ed tech startups, check out Simba Information's Ed Tech Startup Quarterly Dashboard. Available for single issue purchase or subscription, Simba's publication series examines tech startups whose innovative ideas are impacting teaching and learning practices and tools. This analysis provides usable data to help content providers, solutions developers and investors navigate this new arena to size up competition, find partners and identify new business strategies and opportunities.
Thanks for reading!
Valerie Chernetskyy
Analyst/Editor,
Simba Information
MarketResearch.com