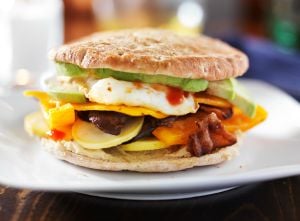 The modern concept of a sandwich can be traced back to eighteenth century Europe. The first written usage of the word appeared in a historian's journal, referring to "bits of cold meat" as a "sandwich." Today, sandwiches are a staple in restaurants and homes throughout the U.S. With so many varieties to choose from, it's no surprise that 79 percent of adults say they have eaten a sandwich in the past seven days.
In the latest edition of its Culinary Trend Tracking Series, Packaged Facts covers the top trends in the U.S. sandwich industry. Over the next few weeks, we are going to explore these trends and provide an overview of the sandwich types that are gaining importance in U.S. restaurants.

This week, we are focusing on breakfast sandwiches and protein-based salad sandwiches.
Breakfast Sandwiches
Trend Drivers: Health & wellness, flavor adventure, authenticity
Trend Stage: Integrated
Handheld breakfast sandwiches are becoming increasingly popular with on-the-go morning commuters. Current trends for this type include ethnic-inspired breakfast sandwiches and ingredients that encourage "breakfast all day." The demand for proteins in breakfast sandwiches is increasing, and the percent of bacon used in breakfast sandwiches is growing as well.
Food labeling terms such as natural, local, seasonal, and sustainable have drawn in healthier consumers to sandwiches, but unfortunately for breakfast sandwiches, these terms are four times as likely to appear on non-breakfast items. This leaves a big opportunity for those selling breakfast sandwiches to include ingredients that are in high demand.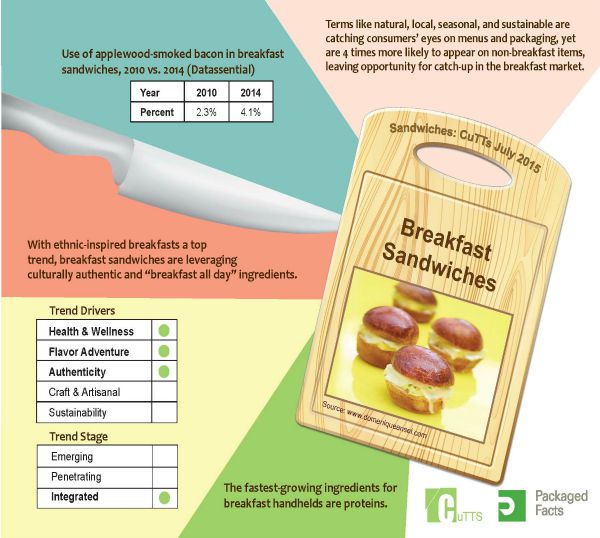 Protein-Based Salad Sandwiches
Trend Drivers: Flavor adventure, authenticity, sustainability
Trend Stage: Integrated
Traditional protein-based salad sandwiches have been transformed in recent years due to innovative upgrades by chefs. Different fillings, sauces, condiments, and bread all provide new options for consumers when dining out.
Chicken salad sandwiches are still driving this segment, and chicken salad is the most featured protein in sandwiches and wraps, at 83 percent and 80 percent. But, it's becoming more common for restaurants to offer fresh or grilled fish and seafood salad sandwiches to satisfy customer demand for Mediterranean style diets.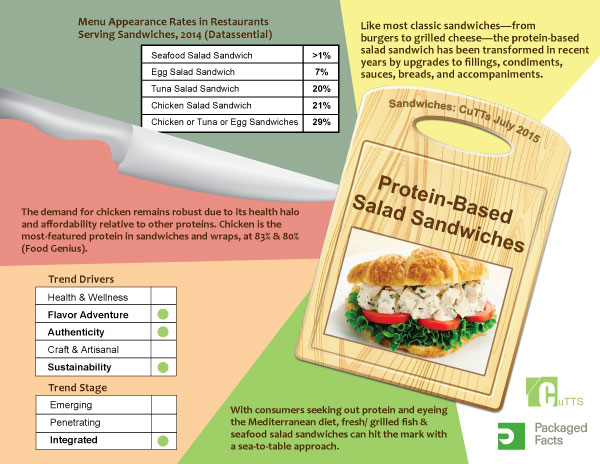 Be sure to check back next week, as we dive into two more sandwich trends: garden tartines and tortas and cemitas.
To learn more about how sandwiches are changing the retail and foodservice industry, check out the report.
Thanks for reading!
Caitlin Stewart
Marketing Coordinator
MarketResearch.com