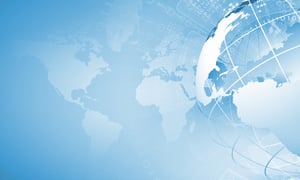 The coronavirus outbreak is moving quickly. In this time of uncertainty and rapid change, market research firms are weighing in to assess the impact on different market segments.
We gathered some eye-catching headlines from our publishers and partners on Twitter to bring you some of the latest news and market insights related to the coronavirus outbreak.
Freedonia: COVID-19 Economic Impact Tracker
Freedonia analysts and economists provide on-going updates on the impacts of COVID-19.
Here at The Freedonia Group, we are actively considering the effect of #COVID19 on various industries and the economy at large. See our COVID-19 Economic Impact Tracker page for up-to-date news and analysis. https://t.co/cBmqxYAKot #mrx #marketresearch #coronavirus #health pic.twitter.com/KlnmmFjWaC

— Freedonia Group (@FreedoniaGroup) March 9, 2020
DuckerFrontier: The Oil Pricing War
Practice Leader for Global Economics and Scenarios Ryan Connelly shares insights on the recent oil pricing war.
The perfect storm of #COVID19 and oil pricing wars between Saudi Arabia and Russia led to the Dow and S&P 500 posting the worst day since 2008. Brent crude #oilprices could average in the low $40s/Bbl this year, with the lowest prices seen in H1. More here https://t.co/QkyAze317y

— DuckerFrontier (@DuckerFrontier) March 10, 2020


Euromonitor: What COVID-19 Means for the Economy
In a series of blog posts, Euromonitor analysts explore the impact of COVID-19 on sports, travel, and other key markets.
Our latest insights on the impact of #COVID19 across industries and what it means for the global economy: https://t.co/7QOGA0WTXF #Coronavirus pic.twitter.com/jaJbRIZwxQ

— Euromonitor (@Euromonitor) March 10, 2020
Mintel: COVID-19 and Consumer Behavior
According to Mintel, being home bound due to coronavirus may shift how consumers in China and the Asia-Pacific behave in the future.
Mintel Trends expert Matthew Crabbe discusses the global impact #COVID19 is having on companies, economy and ultimately consumer behavior. How can brands reach consumers amidst a crisis? https://t.co/cVEHKwB9PV

— Mintel (@mintelnews) March 11, 2020
The Economist Intelligence Unit: COVID-19 & Brexit
Claire Casey, a Global Managing Director of Public Policy Practice at the Economist Intelligence Unit, wrote about how prepared Britain is for the coronoavirus pandemic.
#Covid19 adds yet another complexity to Britain's Brexit negotiations. Channels for information reporting must remain open to ensure an effective response to the virus. Read @clairemcasey's article in @Telegraph here: https://t.co/lc6bfEri3C

— The Economist Intelligence Unit (@TheEIU) March 11, 2020
IBISWorld: Industry Impacts of Coronavirus
Senior Analyst Nick Masters discusses the ripple effects of the coronavirus across auto parts manufacturing, tourism, and semiconductor manufacturing.
Which US industries are expected to be affected by the Coronavirus outbreak? @IBISWorld breaks down the latest information here: https://t.co/Znlmv6MToi pic.twitter.com/xKv2gwUT1a

— IBISWorld (@IBISWorld) February 13, 2020
IDC: The Transition to Remote Work
IDC explores how prepared organizations are for remote work as the COVID-19 pandemic unfolds and the next best steps for increasing the use of collaborative technologies in businesses.

Register for "COVID-19 First Response: The Transition to Remote Work" webinar to learn more: https://t.co/2MavxD3C0d pic.twitter.com/aSOp0ll7kX

— IDC (@IDC) March 13, 2020
Frost & Sullivan: The Need for Face Masks
It will be a challenge for the personal protective equipment (PPE) industry to meet the growing demand for face masks as the coronavirus spreads, according to Frost & Sullivan.
#Coronavirus and the Impact of an Artificial Face Mask Deficit: @Frost_Sullivan VP of Research @SanjivBhaskar highlights why panic purchases may lead to more trouble and the challenge the #PPE industry may face to meet the growing demand for #facemasks https://t.co/Yx0nAqnh66

— Frost & Sullivan (@Frost_Sullivan) March 12, 2020
Packaged Facts: Dog Infected by COVID-19
Packaged Facts shared an article about a confimed case of a dog infected with the coronavirus in Hong Kong.
Doctors and #veterinarians don't know if the #COVID19 #virus has the potential to be zoonotic, or transmitted from #dogs to people. Doctors believe the dog got the #coronavirus directly from its owner. https://t.co/AGETwGLDlk

— Packaged Facts (@packaged_facts) March 13, 2020