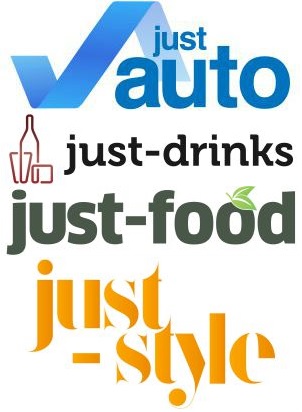 Through Profound, users can access the world's leading business intelligence providers in one convenient platform. With more than 200 publishers across 700 industry sectors, Profound offers a vast array of market research reports to choose from.
In this new blog series, we'll give you an inside look at specific publishers on Profound. You'll have the opportunity to learn more about the reports they publish and what differentiates them from other publishers on the market.
Today, we're interviewing Aroq, publisher of just-auto, just-drinks, just-food, and just-style — a publisher that provides timely news, analysis, and market intelligence. Find out more in the Q&A below.
Tell us about your expertise as a market research publisher.
We focus on the automotive, drinks, food, and apparel industries. We tend to focus on the manufacturing side of these industries, covering the supply chains, rather than looking at retail sales.
What types of market research reports do you offer?
We publish a range of automotive reports that each focus on a specific component supply to new cars. The 35 or so titles can range from covering connectivity to tires! We also track developments in certain vehicle sectors such as electric cars and trucks.
Our drinks, food, and apparel industry reports all cover interesting market sectors or hot topics. For example, in our forthcoming just-style report, we explain the technology development behind the soon-to-be huge smart garments sector. In our just-food report, we analyze sustainability across the global packaged food industry.
What kinds of problems does your market research help clients solve?
We capture top-level research consistently, saving our customers valuable time. We also act as a benchmark — an independent viewpoint they can compare their own research against.
What differentiates you from other market research publishers?
We have built a loyal contact network over decades across these vertical industries. This allows our analysts to gather first-hand primary research through meetings and interviews with the leading brand owners in the world. Our analysts have many collective years of industry expertise — and many of them have worked for the largest brand owner companies around the world.
Which market research reports or topics are particularly relevant or timely right now?
Connectivity, engine technologies, and driver safety are "mega trends" in the auto industry right now, and we have reports covering each of these areas.
As mentioned above, we're particularly excited about our forthcoming just-style report, which looks at key market drivers, existing and emerging enabling technologies, key trends and influences on the market, plus barriers and opportunities.
Why did you choose to join Profound? What benefits does Profound provide?
Profound offers us additional exposure and revenues from an audience we might not otherwise reach. Our content continues to generate a decent level of usage across the platform.
Is there anything else readers should know about your products?
Our reports are generated from the online parent research product that Aroq publishes. This means that they are never more than three months old. We aim to deliver information as up-to-date as we possibly can.
How to learn more
Market research reports by just-auto, just-drinks, just-food, and just-style are available on www.profound.com, where subscribers are able to purchase the individual sections, chapters, tables, or charts of a report they need without having to pay for the pieces they don't.
To learn more about Profound, request a demo.