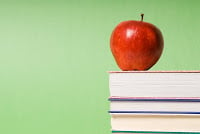 The K-12 and higher education publishing industry got its digital sea legs in motion in 2014, and that digital momentum is expected to continue to power growth in 2015. With the digital migration solidly under way, publishers are looking for continued growth in revenue from digital products and continued decline in the portion of their revenue generated by print. Simba Information projects the combined K-12 and higher education industry will reach $16.56 billion in 2015, up 4.7% from 2014.
The following are a few specific trends to watch in 2015:
1. K-12 experiences continued growth
In the K-12 industry, new curriculum standards, new tests, pent-up demand from outdated materials and new technology (which fueled growth in 2014) will be at work again in 2015. Revived interest in PreK, a growing demand for STEM, and a resurging interest in career and technical education subjects will provide growing opportunities for the industry. Overall, the K-12 industry is expected to grow 4.3% to $8.67 billion in 2015.
2. The digital shift encourages both tech giants and startups
The appetite in school districts for technology devices will continue in 2015. Over the next several years, Simba Information expects to see a more competitive landscape for K-12 instructional materials and services amid the ongoing digital shift. Content providers—both traditional publishers and instructional software providers—face competition (as well as potential partnerships) from technology giants, like Apple, Dell, Google, Microsoft, Panasonic and Samsung, which have developed complex agendas of their own in the school market—including building technology environments for learning. There is a robust startup community that appeals to teachers with low-cost or free resources. In the coming year, Simba expects digital resources to power industry growth, particularly courseware, which is projected to grow 8.8% to $1.51 billion in 2015.
3. K-12 testing market remains unpredictable
Spring 2015 is the formal kick-off of new K-12 high-stakes summative assessments in most states. But, not all states have solidified their testing strategies; objections to too much testing is growing, and a looming presidential election that could bring testing onto the campaign trail all are contributing to an unpredictable market opportunity. Given the still unsettled state of testing, and the fact that states are spending about the same on new tests as they did on old ones, Simba projects the state-level summative test market to reach $1.13 billion in 2015, up only 1%.
4. Higher education course materials focus on student outcomes
Disruption is an apt description of the higher education course materials market. Among policy-makers, academics and publishers, the call for digital evokes platforms, adaptive learning resources and open educational resources, and, really not so much for etextbooks. The focus is on student outcomes; instructors are looking for materials that can help guide a student to success. The overall expectation for the higher education course materials industry, including sales of used textbooks, is for growth of 5.1% to $7.89 billion in 2015.
5. Publishers shift toward multimedia
Multimedia is the higher education segment that is powering results for publishers, while also changing business models and distribution channels. Traditional print publishers have accelerated migration to digital development and services. The multimedia segment is expected to grow 22.6% to $1.61 billion in 2015. The share of new textbooks (primarily print) is expected to decline 2 percentage points in 2015.
6. Open educational resources gain traction
Open educational resources (OER) will begin to make more of an impact in higher education in 2015. While University systems in New York and California are working to provide open textbooks and resources, faculty awareness of OER, in general, still is poor: only about 33% acknowledged they were familiar with OER in a fall 2014 Babson Survey Research Group/Pearson survey. Still, some 77.5% of respondents who are not currently using OER said they plan to or might use OER in the next three years. That makes OER a factor for publishers to deal with.
For more information on trends impacting the education industry as well as market outlooks, browse through Simba Information's reports.
Thanks for reading!
Kathy Mickey
Senior Analyst/Managing Editor, Education Group,
Simba Information
MarketResearch.com