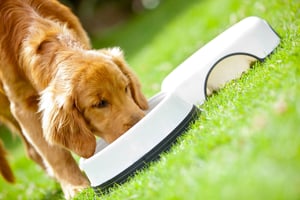 In a recent video interview, Packaged Facts Research Director David Sprinkle sat down with Senior Analyst David Lummis to discuss the top pet food industry trends in 2020 and the impact of the COVID-19 pandemic on the market.
Their wide-ranging discussion touched on key issues, including:
Pet market growth trends
Natural versus science-based pet food formulations
Grain-free diets and their possible association with DCM
The surge in cat adoptions during COVID-19
The rise of e-commerce and its impact on the market
Pet food formulations that have strong potential for e-commerce
Watch the video interview or read the transcript below to gain valuable insights into the current state of the U.S. pet food market and growth opportunities for pet food companies during this turbulent time.
David Sprinkle: Hi, this is David Sprinkle, the research director for Packaged Facts, and I have here with me David Lummis, our long-time senior analyst and consultant for the U.S. pet market. This discussion is in the context of having just published a new report on the pet food market in the U.S. focusing on dogs and cats, and it's the 15th edition of this report for us, so we have been covering — and certainly David Lummis has been covering — the pet market for a very long time.
We have today the benefit of his perspective on what trends are continuing and what trends remain in place. This is the 15th edition of our pet food report, so we certainly have some perspective on this market in terms of what is continuing and what is new in the wake of COVID-19 impact.
So David, just to start off, what is a very topline growth rate for pet food in the U.S.?
David Lummis: Well, for the past several years it's been growing somewhere in the range of 4 to 6 percent annually, and that's pretty much what we have expected it to do during 2020 pre-pandemic.
Sprinkle: That is a robust growth rate for a large and mature CPG market, so what continues to drive growth in pet food?
Lummis: Yeah, absolutely, it's about a $29 billion market as of 2019, so when you hear 4 or 5 or 6 percent growth on a market that size, it really is pretty impressive performance, especially since the pet population hasn't been growing that quickly over the past several years.
So much of the growth has been coming from trending consumers up to higher price products, which we call premiumization, and of course the robust "pets as family" trend, which has pet owners really spending much more than previously was thought they would for higher quality products, particularly products that are health related.
Sprinkle: With premium pet foods, there has long been a sort of tug of war in the pet market, really as in the human food market, between more natural, organic, holistic positioned food formulations and also more scientific, functional, in the case of pet food, veterinary formulations. How is that playing out now in terms of premium pet food formulations?
Lummis: Well, it's really interesting. Both trends are still going strong, and there is still some sort of push and pull going on between the two trends. Natural, of course, has been around for a long time in the pet food market, and as in human foods, natural has a little bit of a fuzzy definition. Because natural pet food is so ubiquitous now — meaning it's long-since crossed over from the pet specialty channel into mass channels, and it's available at almost every price point now — it's lost some of its pizzazz.
So marketers of natural products are really no longer able to simply slap the word "natural" on the product and rely on that to generate substantial excitement or newness. They are relying instead more on specific ingredients, whether it's superfood ingredients, or whether it's a much stronger emphasis on fresh ingredients.
At the same time, because natural has become fairly mature I would say in the pet food market, there does seem to be a swing back now to science-backed foods, which of course was always the heritage of Hill's Science Diet. It's kind of ironic because Hill's was a little bit slow to join the natural party. They did introduce some natural lines several years back, which they have recently phased out because what they are finding now is their science-based diets seem to be generating more interest. A lot of those have condition-specific appeals, whether it's gastro-intestinal or probiotic ingredients, and particularly now in the age of coronavirus where there's so much interest in health and on staying healthy, it does seem like the time is really ripe for a resurgence of these science-based type products.
Sprinkle: How much do you think the controversy over grain-free formulations and their possible association with DCM has with that pendulum swing back in the direction, or at least partially back in the direction, of science and veterinary diets?
Lummis: I think that has been a contributor. That was obviously a huge development over the past year. Interestingly, I think the pandemic has changed the subject to a large degree and also the fact that there hasn't been any more evidence of any link between DCM and grain-free diets over the past several months, and there have also been additional studies really indicating that there are so many other factors and so many other unknowns that it's not very logical at this stage of the game to draw that link.
It seems to me that grain-free diets have somewhat surprisingly weathered that crisis better than expected. That said, that whole DCM debacle has definitely put a spotlight back on product safety. And of course, any product that can claim to be tested and be backed by science will probably fair better in the minds of pet owners.
Sprinkle: Speaking of crisis, in the wake of COVID-19, there definitely has been a surge in pet adoption, and interestingly, in contrast to the wake of the great recession, this surge has played out across pet types, very much including cats, and very much including other types of pets, because there is a multiple pet trend behind this, in that a lot of pet owning households really added to their menageries. With that context, where there's been a surge of cat adoption too — something we have not seen in many, many years — what are the opportunities now for feline pet food as opposed to canine?
Lummis: We have seen that, according to our survey, a surge in cat adoptions. Like you said, the cat population growth has been pretty flat if not slightly declining for some time. I think even before COVID, marketers had begun to get the message that cats were an underserved area of the market. I had begun to notice a lot more cat-specific email marketing promotions in my inbox from major pet specialty, big boxes, from Chewy, from all the usual suspects, where the email was all about cats. Now, with the surge in cat population that trend would certainly appear to have room to grow.
Sprinkle: Speaking of room to grow, e-commerce was a big part if not the dominant part of discussion about pet product growth even before COVID-19, and even more so now. How does the increase, at least temporary if not ongoing, in e-commerce buying of pet food, how does that affect market prospects going forward?
Lummis: That's another push and pull situation, but so far, the effect has been positive, and that was even pre-COVID. The data we saw showed that even though e-commerce was drawing sales away from brick and mortar, it was more than compensating with a net result of overall gains in the pet food market.
At this stage of the game, in particularly now with COVID, we also have a survey since then that showed something like 70 percent of dog and cat owners are shopping at brick and mortar less and 65 percent are ordering online now. Even if that's a short-term phenomenon, that was spurred just by COVID and as things get back to normal that's going to level off some, we definitely have seen pet owners migrate, along with consumers in general, migrate much more quickly online than would have been the case absent the pandemic, and we do expect those consumers, a fair share of those consumers, to stick online.
I think for the foreseeable future, it's going to be a net gain for the pet food market just because of the convenience of having the heavy packages home delivered and the tendency of online of pet shoppers to stock up, as they have also been doing during the pandemic, and to sign up for the auto-replenishment subscription programs, which basically make sure the products remain in stock. Speaking personally, I probably tend to buy a little bit more than I otherwise would.
Sprinkle: We also talk about the endless shelf of the internet. As people go increasingly online, they really are faced with all different kinds of pet food offerings — specialized products, specialized to your own pet, different formulations, whether they are more scientific or more natural. With the increase of e-commerce, which is now leading share of overall retail sales, what do you see as the type of pet food formulations that'll have the most prospects for growth going forward, given that at least a very significant share of consumers can pretty much pick and choose whatever they want with that variety readily available on the internet?
Lummis: I think the pandemic, in fact I know, based mainly on anecdotal reports, that the pandemic has given a boost to some of the newer-fangled fresh food diets that were already focused online. I think some of those smaller companies, whether it's The Farmer's Dog, Ollie, or Nom Nom, are going to benefit in the long-term from this trend. Like I said, they were already online and already doing what suddenly became necessary for all pet marketers to do during the pandemic, and I think that's going to make them very attractive as acquisitions targets since most of these companies are small start-ups.
Then of course, you've got Freshpet, which is more of a brick and mortar type refrigerated product, but there's no reason why a product like that can't be home-delivered, so that's definitely going to give a big bump to the fresh trend that was already going pre-pandemic.
Sprinkle: Yes, it might be that to some degree the conversation will shift from natural, holistic versus science, veterinary, functional to fresh or any kind of pet food formulation that preserves natural nutrition, versus, for example, kibble. The conversation may be changing over time to the advantage of fresh.
Lummis: Yes, I agree with that.
Sprinkle: Okay, thank you very much, David, just for these thoughts on the pet food market and where the growth is going to be. We'll continue tracking this market and reporting to you. Thank you for listening.
Where to Find Additional Pet Food Market Research
Pet Food in the U.S., 15th Edition analyzes the retail market for pet food in the United States. The full retail spectrum is quantified, including mass-market outlets, pet specialty stores (chains and independents), and other channels including the Internet. This report also examines meal toppers and other pet food add-ins to provide market perspective and track overall trends in pet food.
Download a free sample of this report on the Packaged Facts website, or purchase your full copy of the report today.
About Packaged Facts
Packaged Facts, a division of MarketResearch.com, publishes market intelligence on a wide range of consumer market topics, including consumer demographics and shopper insights, consumer financial products and services, consumer goods and retailing, and pet products and services. Packaged Facts also offers a full range of custom research services. Reports can be purchased at our company website and are also available through MarketResearch.com.