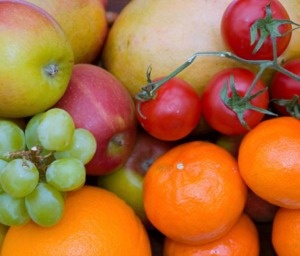 According to a report by Natural Marketing Institute, 38% of organic consumers are new within the past year. This means that consumers have only recently begun focusing on adding organic products to their purchases. In order for consumers to appreciate their products, they need to be educated so they understand what they are buying, and how it will benefit their health.
One of the biggest confusions for shoppers is identifying the difference between natural and organic products. Out of consumers surveyed, half of them believed that the term "natural" means no pesticides are used in the growth of a product – which is neither true nor regulated.
The term "certified organic" is the only claim that means there are no synthetic or toxic pesticides used. Requirements for this vary from country to country, but basically all involve meeting requirements for production, including during growth, storage, processing, packaging, and shipping of foods and products. Products can include things from seed suppliers, farmers, food processors, retailers, and restaurants.
As more and more people better understand what counts as organic, and how beneficial certain organic products are, we see growth in organic product sales. Over 75% of all U.S. households have purchased an organic product in the past year. However, 64% of the revenue generated by organic product sales only comes from about 24% of the population. Meaning, more than half of the sales are coming from a pretty small group.
So who is this small group? And, where are these sales coming from?
In October 2013, a consumer research team found that the "True Believers" in organic were health nuts, who believed in the benefits of organic products for themselves and their families. This group averaged more than $65,000 a year, was about 40 years old, and had college degrees.
Now, some say there is no longer a "typical" organic consumer. Because of increased distribution and accessibility to organic products, more and more groups are becoming dedicated organic shoppers. In the beginning of 2015, the percent of black families in the U.S. buying organic was 14%. While 16% of Hispanic households in the U.S. regularly bought organic.
More and more Millennials are beginning to buy organic, too. For companies who are looking to increase revenue, targeting Millennials is the perfect option as they age and their income increases. Targeting Millennials now will allow brands to capture loyalty, creating potential longevity and future expansion.
What is going to drive the future of organic products?
We have seen organic sales already increase at a fast rate. According to Statista.com, organic food sales generated about $31.32 billion in revenue in 2012, while sales increased to about $42 billion in 2014.
Positive drivers such as consumer's desire to be healthier, desire to avoid negative ingredients, and a mistrust of food manufacturers and processed foods is driving the future of organic food sales. Also, new parents wanting to begin healthy lifestyles for their children and a healthier household are pushing organic sales.
As more consumers become better educated about all things organic, we should see growth in sales, and growth of the different groups of people who purchase organic products. To learn more about organic foods and products, see all of our organic reports.
Thanks for reading!
Caitlin Stewart
Marketing Associate
MarketResearch.com