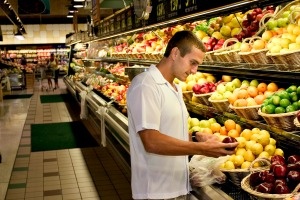 Grocery retailers in the U.S. face fierce competition. There's no shortage of retail channels vying for business — including supermarkets and discount stores, wholesale clubs, drug stores, natural food stores, farmers markets, and online delivery services.
How do these different retail channels measure up in the eyes of consumers? And with so many options available, how can retailers stand out from the competition and keep customers coming back?
The research firm Packaged Facts addresses these questions in the new report Natural and Organic Foods and Beverages in the U.S., Fifth Edition, which includes data from a proprietary Packaged Facts National Consumer Survey conducted in July-August 2016.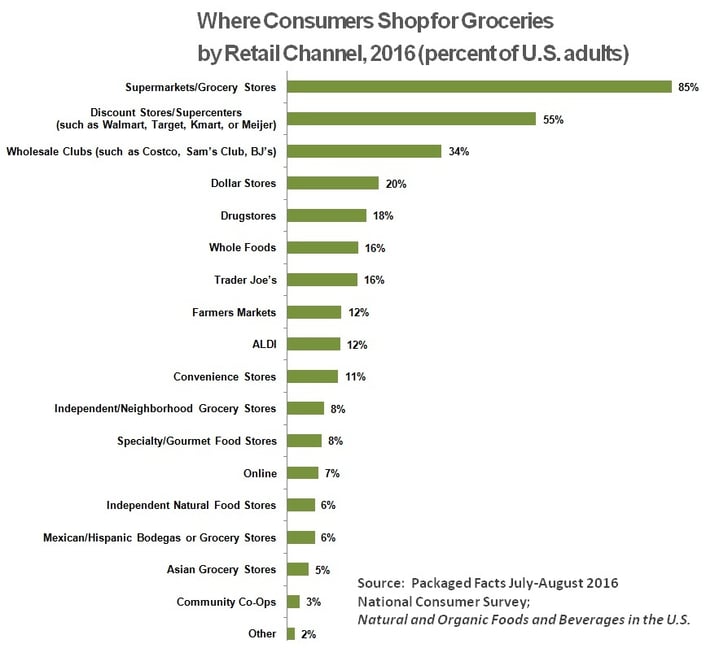 According to the survey, 85 percent of U.S. adults shop at supermarkets and grocery stores, but they also frequent many other outlets as well. Approximately 55 percent of adults grocery shop at supercenters such as Walmart and Target, and 34 percent shop at wholesale clubs such as Costco and Sam's Club.
While a variety of factors influence consumer shopping patterns, "a good selection of organic fruits and vegetables can be a game-changer in determining where consumers grocery shop," according to Packaged Facts. Here's a closer look at several leading retailers and how they're embracing natural and organic trends to boost their business.
Costco
Costco alone sold more than $4 billion worth of organic foods in 2015, surpassing Whole Foods to take the lead in organic food sales in the United States. Costco continues to increase its organic offerings and even finances farmers directly to grow organic produce in California and Mexico.
Whole Foods
About 16 percent of adults surveyed shop at Whole Foods, which is right on par with Trader Joe's, also at 16 percent. In recent years, Whole Foods has lost market share to merchandisers that offer lower-priced organic food products.
To woo new consumers who have less disposable income, Whole Foods is launching a spin-off chain of value-driven stores called 365 by Whole Foods Market. The first store opened in May 2016 in Los Angeles.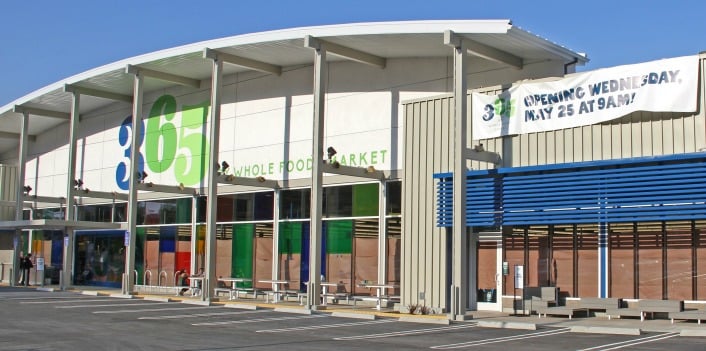 Photo Source: Whole Foods Market
CVS
Ranked just below dollar stores, drugstores are another key outlet; approximately 18 percent of adults shop at drugstores for groceries. Some drugstores are expanding their refrigerated food sections, going beyond chips and soda and focusing on fresh foods and prepared meals.
For example, CVS now offers prominent shelf space to better-for-you brands such as Amy's Kitchen, Chobani, and Rhythm Superfoods through its Healthy Foods Initiative.
ALDI
German-based ALDI is another top competitor, ranked slightly below Trader Joe's (a sibling company) and Whole Foods in the survey. Although ALDI entered the U.S. market only in 2008, approximately 12 percent of American grocery shoppers now frequent this value-priced, store brand-oriented retailer.
Known for its limited inventory, private-label brands, and low prices, ALDI is in sync with current trends and has been expanding its selection of natural and organic products. ALDI's SimplyNature line of products is free from more than 125 artificial ingredients, and all of its exclusive food brands are free of synthetic colors, added MSG, and partially hydrogenated oils.
Farmers Markets
Farmers markets remain a popular retail channel; approximately 12 percent of adults shop for groceries at farmers markets. Farmers markets not only offer fresh, locally grown produce and an array of natural and organic foods and beverages, they also provide a fun social community outing.
"Over the past two decades, farmers markets have boomed in popularity across the nation," the Packaged Facts report notes. "More and more are now remaining open all year, even in winter."
Online Grocery Shopping
Only 7 percent of U.S. adults shop for groceries online, but that number could rise in the coming years. Amazon is a top player in the online grocery business and offers three separate delivery services that include organic brands: AmazonFresh, Amazon Prime Pantry, and Amazon Prime Now.
Amazon benefits from its massive base of loyal customers and the cutting-edge technology within its fulfillment centers. Other grocery delivery services include Instacart, Peapod, FreshDirect, and Walmart.
Where to Learn More
For a comprehensive look at the market, see Natural and Organic Foods in the U.S. Fifth Edition by Packaged Facts. This report analyzes sales and growth potential, and identifies key issues and trends that will affect the marketplace through 2021. In addition, the report profiles 17 retailers including Albertsons, Kroger, Sprouts Farmer's Market, Walmart, and Trader Joe's, among others.
In addition, be sure to check out Packaged Facts' free ebook Top 10 Food Industry Trends. Based on key research studies and exclusive consumer surveys, this concise ebook is a must-read for brands looking to stay one step ahead of the competition.
---
About the Author: Sarah Schmidt is a Managing Editor at MarketResearch.com, a leading provider of global market intelligence products and services.