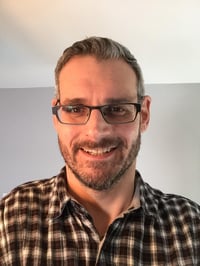 As a Senior Analyst at Simba Information, Dan Strempel serves as an expert on the professional publishing markets, including scientific, technical, and medical (STM) publishing and legal and business information markets. He writes and edits research reports and completes custom research projects, which provide market analysis, competitive intelligence, and unique insight into emerging trends.
His research has been cited in a wide range of publications including CNBC, Newsweek, Publishing Executive, Book Business, and many others. He's attended a variety of conferences over the years hosted by The Association of American Publishers, The Society for Scholarly Publishing, and The International Association of Scientific, Technical, & Medical Publishers.
Dan has worked at Simba Information for 14 years and has authored more than 26 market research reports. He holds a journalism degree from the University of Rhode Island. Learn more about the Dan's expertise and research in the interview below.
Who uses the market research you help produce? How does the research help clients with their work?
Generally, our customers are executives whose job it is to make strategic decisions at professional publishing houses. They will have a need for the competitive intelligence and market sizing these reports provide. This could be executives in charge of professional publishing divisions, imprints, or product lines.
Investment banks and private equity firms have also been known to purchase these reports. They may be pulling together a merger or acquisition and need independent market analysis as part of the prospectus or for their due diligence. Sometimes our market definitions and segmentations have been presented to regulators evaluating the impact a potential deal may have on market shares.
Some companies have competitive intelligence departments or personnel who build libraries of market research for internal use.
What is your favorite part of the study writing process?
You have to be a numbers guy or gal to do this job. I love finding those nuggets of information that help me answer a key question or assemble a market size or segment, like pieces of a puzzle. I like delving into annual reports and finding those gems deep in notes that help me size a particular category or piece of a company's business more accurately.
What is the best piece of career advice you have ever received?
Trust your instincts and be curious.
What reports have you worked on recently?
Where can people follow you online or see more of your work?
I share industry news on Twitter at @danstrempel. You can also see my latest blog posts for MarketResearch.com.