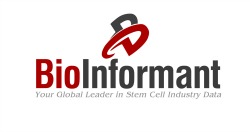 BioInformant Worldwide, L.L.C., is the global leader in stem cell industry data. As a specialty research company, BioInformant uses technology to track and identify profitable opportunities within the stem cell sector and provide this data to clients pursuing aggressive growth.
BioInformant is the only market intelligence company that has specifically served the stem cell sector since it emerged, and its singular focus allows its team of technology specialists, business analysts and scientific experts to produce data that enables company decision-makers to better understand their markets, competitors and customers.
The advantage of this to you is that you will receive accurate, precise data for the stem cell product market to intelligently and profitably inform your decision-making. Whether you already supply stem cell products or you wish to expand your product line, you know just how lucrative this market is. You want to make effective product development decisions, sell more effectively to scientists, generate improved revenues and take market share from your competition.
With access to industry-leading stem cell market intelligence, you can take advantage of new opportunities before your competitors are even aware of them.
Serving Fortune 500 leaders, including Pfizer, Goldman Sachs, Beckton Dickinson and many more, BioInformant enjoys the status of a premium market research services provider in the industry. BioInformant also serves investment banks, venture capitalists, industry transformers in biotech/pharma and thought leaders within academia. A sample of our existing clients is shown below: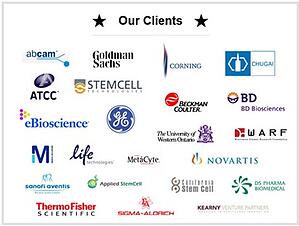 One of the key areas where BioInformant excels is market size estimation.
"How big is the market?" It is a vital question because knowing market size empowers the client to:
Determine whether a market opportunity merits investment
Determine the potential growth capacity within a market
Identify market segments of interest
Set sales performance goals
Also, segmentation of a market enables refinement of a company's strategies and goals by identifying promising geographies, customer types and areas of application. While some market research companies struggle with market size estimation, BioInformant specializes in this area because it serves a large number of investment banks, venture capitalists and consultancy groups who come to BioInformant specifically for this skillset.
BioInformant employs the following methods for market size determination:
1) Bottom-up analysis
Roll-up all competitor sales ("Gold Standard")
Weighted analysis of industry leaders ("Silver Standard")
Survey customers for how much they spend in the market ("Bronze Standard")
2) Top-down analysis
The first way to get a market size determination is to use a bottom-up approach, which means that you take all of the independent contributors to a market and add them up to determine a total value.
For situations in which the total sales of all industry participants are known and can be aggregated, this is considered the "Gold Standard" for market size estimation.
However, in large or fragmented markets with many small participants, this is often not possible. In these cases, the only viable alternative is to estimate market size by determining sales of the largest players and estimating the aggregate share of other, smaller players. This is generally considered the "Silver Standard."
Asking customers how much they spend in the market can also be used to determine market size via a bottom-up approach. For this approach, a population of customers is asked how much they spend each year on the products composing the market, and the results are extrapolated for the market at large. This is generally considered the "Bronze Standard."
In comparison, a top-down analysis is calculated by determining the total market, then estimating your share of that market.
This can be a very effective approach as well, but it requires a known metric as a starting point. As such, BioInformant relies on this approach only for corroboration of findings determined via a bottom-up approach.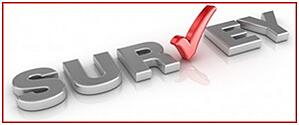 BioInformant also specializes in end-user surveys of stem cell scientists.
For these surveys, BioInformant electronically polls hundreds of stem cell researchers worldwide about their brand preferences, technical preferences, key factors influencing buying decisions and more. You can use these findings to make effective product development decisions, create targeted marketing messages and produce higher prospect-to-client conversion rates.
This approach provides you with direct insight into the minds of your prospective clients.
Remember, to benefit from this lucrative market, you need to anticipate and serve the needs of your clients, or your competitors will.
In addition to an exceptional client experience, BioInformant ensures that you get results.
Before the purchase, BioInformant is available by phone support, live chat and email to answer your questions and provide you with free samples. Post-purchase, BioInformant's Industry Specialists provide complimentary one-on-one phone calls to answer questions about your report content and explore utilization of the industry data within your organization.
Best of all, BioInformant continues to send you free stem cell industry updates as new trends and metric emerge.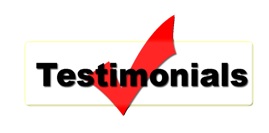 However, you don't have to take their word for it. To see how much existing clients have enjoyed BioInformant's stem cell market insights, read the testimonials below:
"I am now truly enlightened. You are awesome! I must say it has been an absolute pleasure working with you folks. You will always get a great customer recommendation from me."
- John Jaskowiak, Vice President, Angiocrine Bioscience www.angiocrine.com
"The BioInformant team was great to work with. The cord blood report we claimed was comprehensive and informative and the team was extremely responsive to all of our questions. I would highly recommend them to anyone interested in learning more about the cord blood and cord tissue markets."
- Kevin Cox, Private Equity Analyst, Audax Group www.audaxgroup.com
BioInformant can provide your company with a comprehensive solution for your stem cell and biotechnology needs. Do you think BioInformant's insight can help you and your business? Check out their current reports.
Editor's notes:
The blog post is written by Lance Breastgoff, Head of Project Management at BioInformant Worldwide, L.L.C.