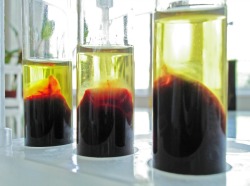 Cord blood banking is a profitable and rapidly growing industry. Ten years ago, there were only 23 cord blood banks worldwide; now, there are nearly 500, a 21-fold increase (2,100%) in the companies involved in the industry over the past decade. This rate of growth has generated enormous interest in the industry from venture capital funds, investment banks, and even individual investors, including Richard Branson—the billionaire business magnate and investor who now owns the Virgin Health Bank as one of his portfolio companies.
The key metrics, among others, that investors must know in order to profit from the cord blood banking sector are the current and historical market penetration rates. As the global leader in cord blood industry data, BioInformant was recently asked by the Wall Street Journal (a major U.S. news outlet) to provide data on market penetration rates for U.S. private cord blood banking since 2004, a 10-year historical analysis. Because this is a powerful question and the answer reveals critical market data, BioInformant is also sharing the findings with our readers.
Let's dig into the numbers…
During full-year 2013, there were approximately 102,000 cord blood and tissue units stored privately in the U.S., the majority of which were stored at Cord Blood Registry, Viacord, and Cryocell, respectively. To date, the Cord Blood Registry has stored 500,000 cord blood and cord tissue samples, while Viacord has stored 300,000 samples and Cryocell has stored 240,000 samples. These three industry players are the clear market leaders within the U.S. private cord blood banking industry; however, Americord is another key competitor to watch as it has posted revenue growth of 2,200% for the past three trailing years (2011-2013).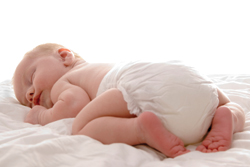 Now that collection rates are clear, the key question is what percent of birth rates do these numbers represent? According to the Centers for Disease Control & Prevention (CDC), there were 3,952,841 births reported in the U.S. in 2012, the most recent full-year data published at the time of this article. Based on preliminary reports from the CDC for 2013, last year represented the fifth consecutive year in which the total number of U.S. births would decline. As such, BioInformant estimates that 2013 birth rates in the U.S. will be reported at approximately 3,945,000 when full-year data is released.
Statistically, this means that parents are currently privately storing cord blood for approximately 2.6% of U.S. births (102,000 / 3,945,000 births = 2.6%).
In comparison to 2004, the CDC reported that there were 4,112,052 births in the U.S. According to BioInformant Worldwide, LLC, there were approximately 8,500 cord blood units stored privately in the U.S. that year. No cord tissue units were stored in the U.S. or elsewhere during 2004 because the service was not yet available. Cord tissue storage was first offered in the U.S. by the Cord Blood Registry in early 2010.
This means that only 0.2% of U.S. parents were privately storing cord blood in 2004 (8,500 / 4,112,052 = 0.2%).
As such, the historical change observed over the trailing ten-year period represents nearly a 13-fold increase in market penetration rates for private cord blood storage within the United States. For investors within the U.S. cord blood banking industry and executives of cord blood banks, this metric indicates that there is substantial room for market penetration rates to increase, and that continued industry growth will not be limited by market potential.
For more information on the cord blood banking industry, check out BioInformant's current reports.
Thanks for reading!
Editor's Notes:
This post was written by Cade Hildreth, Head of Business Development at BioInformant Worldwide, LLC.
About BioInformant: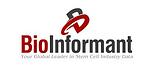 BioInformant Worldwide, LLC, is your global leader in cord blood banking industry data. As a specialty research company, we use technology to track and identify profitable opportunities within the cord blood sector and provide this data to clients pursuing aggressive growth.
Serving industry leaders, which include CryoSave, CordLife, StemCyte, NeoStem, Americord, New York Blood Center, Virgin Health Bank, and many more, BioInformant enjoys the status of a premium market research services provider within the cord blood industry. We also serve leading investment companies, including Goldman Sachs, Kearny Venture Partners, Greenhill & Co., and more.