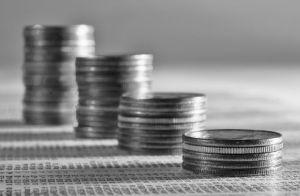 By its very nature, a start-up venture has no customers, no visibility into the market, and no brand awareness. To get these things, you need to invest some of your start-up funds into marketing which includes branding, advertising, and market research.
Here are some helpful tips to make the most out of your start-up research dollars.
Determine your budget.
Most companies draft their budget by looking at the previous year's financial statements. But what if you're a start-up working from scratch? A general rule of thumb is to spend 10% of your projected revenue on marketing.
Know what information you're looking for.
The only way to know what research you'll want to invest in is to get inside your business. You'll need to know what metrics and key performance indicators will drive your business. The following is a basic outline of what type of questions research can answer:
Is there a market for my product?
How much will it cost to make this product?
How many units do I need to sell or how many customers do I need to break even?
What is the market landscape, who are the competitors?
Find the best research solutions for your budget.
Which research is best for you? Good market research is expensive and the potential to waste a lot of money. Think carefully about which solutions best suit your needs.
Syndicated Research Reports – Research reports that cover all kind of topics, from general market overviews to a detailed analysis of specific companies and industries. Most of the time, you can find all of the information you're looking for in one report. Below is a detailed guide on what type of information and costs to expect from a typical published report:
Top-Level Reports:

Average cost: $100 - $1,000
Reports normally cover basic information about an industry. Answers questions such as how big an industry is and who the top players are, and will also provide basic information on how the industry has matured over time.

Full-Market Reports:

Average cost:

$1,500 - $8,000 (most commonly $3,500 - $4,000)

These include a full explanation of the market and subcategories, as well as metrics covering the market's current state and future projections for market development. These reports also cover current trends in the industry, and how the trends will move the market over the course of several years.

Product Detail Market Reports:

Average cost: $15,000 - $35,000
These reports provide more details on the performance of the market and its subcategories as well as cover specific market values and trends of specific products/services in the industry.
Subscription Services – Subscription services are an alternative solution to purchasing individual reports and are often more cost-effective. Services such as the MarketResearch.com Knowledge Centers give you access to a full library of industry-specific reports. Subscription-based products also allow you to view reports directly ensuring fast access to the information you need.
Custom Research - Custom research is designed to provide specific answers to your questions, with the information being as extensive and detailed as your need. Custom research is completed after you request it, so it needs to be managed into your marketing timeline. Additionally, it tends to be conducted by companies with very specific needs and larger budgets, as an average project can cost $30,000 - $50,000.
Your best option might be Profound.com's upgraded solution for small companies and start-ups. This gives you access to thousands of reports in your industry at an affordable price. By slicing the data into millions of pages, you can buy only the sections, tables, charts, or chapters you need. To learn more about how Profound can help your start-up find the research needed, check out our website.
If you are unsure of which solution best suits your business need, our research specialists are always on hand to partner with and help determine the right solution for you.
Thanks for reading!
Caitlin Stewart
Marketing Coordinator
MarketResearch.com