The Internet of Things (IoT) has an ever-evolving definition. Each week, a different company hypes a different definition that includes pieces of the market and ignores others. So, how does Compass Intelligence, a leading provider of Telecom market information, define this space? Take the scenario of a city. There are various public and private elements that add up to a city: homes, commercial buildings, government buildings, factories & industrial, infrastructure, transportation, government services, and the list goes on. Each of these elements has "things." A commercial building has access control, video surveillance, HVAC, offices, elevators, parking structures, sprinklers, energy management, demand response… and the list continues on. The same goes for each of the elements listed above that add to a city.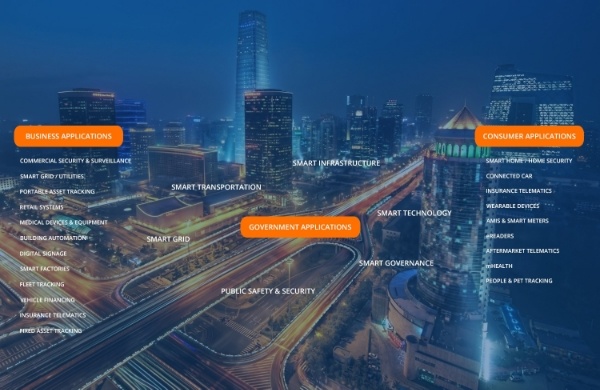 These elements or vertical markets, and the applications for each of them, have been around for the past few decades. Nothing in IoT is a new market. Rather, IoT is about connecting these applications and verticals using the Internet, where data is transmitted from the point of capture to a centralized location where it is stored. In the middle somewhere, we have cybersecurity, intelligence and analysis.
Impact of IoT on Big Data Analytics
Big data analytics is one of the buzz words in the industry. In its rawest form, it is collecting large amounts of data and running algorithms to perform analytics and transform the data into actionable intelligence. In theory, this sounds great. However, in practice, it is not so simple. In many industries, data from sensors has been collected for a number of years and stored using different technologies: tapes, DAS, NAS, hard drives, cloud… again, the list goes on. Is it practical to perform analytics on all of this data? Is this data even useful? Does this data provide any sort of actionable intelligence?
Customer & Digital Experience
We live in a largely digitized society where businesses and consumers seek information online before considering a vendor or service provider for services. In the IoT space, this means an easy-to-find website that provides all the information and knowledge about products, services and use cases. Compass Intelligence analyzes and tracks websites for all major carriers (AT&T, Verizon, Sprint, T-Mobile) and MVNOs (Aeris, KORE, Numerex, Wyless) and tracks who provides the most value to potential (and existing) customers online.
For more information on M2M and IoT, browse all of Compass Intelligence related reports.
Editor's Note:
This post was written by Dilip Sarangan, Director of Marketing & Operations for Compass Intelligence.
About Compass Intelligence
Compass Intelligence, a market analytics firm, specializes in strategy acceleration and insights for the high-tech and telecom industries while providing clients tailored services through excellent customer support. Compass Intelligence provides executive insights, market sizing/modeling, competitive analysis, strategic consulting and expert recommendations on multiple markets.