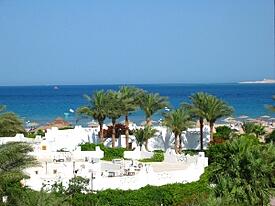 As summer draws to an end and kids across the country pout as they head back to school, parents planned their final weekend getaways during the last three-day weekend of the warm months. Since the economic recession, the number of families traveling during Labor Day Weekend has dropped significantly. But, in 2013, 34.1 million Americans traveled during the holiday, the highest number recorded since 2009.
According to a report by publisher Timetric, Travel and Tourism in the US to 2017, travel and tourism experienced a steep decrease in the U.S. in 2009, with a 3.30% decline in domestic tourist volumes and a 5.27% decline in inbound tourist volumes. Last year's strong increase brings positive expectations for 2014, driven by improved consumer confidence, rising employment rates, the willingness of high-net-worth individuals to invest in travel and tourism, mobile applications, and decreased gas prices.
Trips over Labor Day weekend include everything from camping, theme parks, beach days, and even shopping getaways. Statistics by 2013 AAA Labor Day Holiday Travel Forecast show that families don't go too far from home, with 2013 having 85% of travelers using an automobile to get to their destination, traveling an average round-trip distance of 594 miles.
The extra travelers on the road does a lot more than just increase traffic. Continuous growth of tourism during major holiday weekends pushes increased sales in hotels, airlines, rental car companies, and gasoline. Hotels – US, a report by publisher Mintel, states that with increased travel, hoteliers and owners have incentive to maintain higher value in their hotels to justify the costs. This will benefit all travelers as we get more amenities during our stays.
The future of US travel also looks bright. Over the forecast period, the number of domestic trips is set to grow at a CAGR of 1.58% to reach 2.19 billion by 2017. For all us travelers, this means we need to start planning our vacations for Labor Day 2015!
To get access to more information on the Travel and Leisure industry, check out our related reports.
Thanks for reading!
Caitlin Stewart
Marketing Associate.
MarketResearch.com