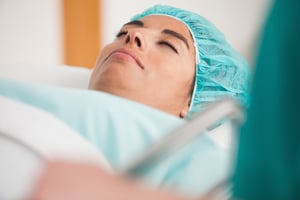 According to a market intelligence report from BIS Research, the laparoscopic and endoscopic devices market is expected to reach $27.92 billion by 2025. The market is likely to grow at a CAGR of 4.80% from 2018 to 2025.
Over a period of four decades, the demand for minimally invasive surgical procedures has gained momentum across a range of medical specialties, including cardiology, orthopedics, urology, gynecology and gastroenterology.
Applications for Laparoscopic and Endoscopic Devices
Rapid technological advancements in the healthcare industry, as well as improved access to medical services have led to an increase in the demand for laparoscopic and endoscopic devices.
Laparoscopic devices are typically used during laparoscopy (a type of minimally invasive surgery) and enable the surgeon to operate through small incisions that are generally between 3 to 5 mm.
Endoscopic devices – which comprise flexible tubes attached to cameras and lights – are used to aid laparoscopic devices during the surgery through the use of imaging, which enables the surgeon to oversee the entire surgical procedure. These devices also assist in diagnosis through endoscopy, an invasive but non-surgical diagnostic procedure. Some of the common types of endoscopy are GI endoscopy, colonoscopy, and enteroscopy.
Global Market Drivers
Laparoscopy and endoscopy are related to minimally invasive surgical techniques and have advantages over open surgeries, including fewer incisions at the time of surgery, shorter hospital stays, and less painful, quicker recovery post-surgery. The competitive edge offered by these advantages serves as a definite driver for growth.
Other factors propelling the market include technological advancements, increasing demand for healthcare facilities, rising chronic disease rates, increasingly geriatric worldwide populations, and greater demand for minimally invasive surgeries.
However, there are certain factors that have the potential to hamper the growth of the market, among them lack of reimbursement in the emerging markets, lack of trained surgical professionals, and a high learning curve for device use.
Key Laparoscopy & Endoscopy Market Segments
The report on the laparoscopic and endoscopy devices market is segmented by product, procedures, end-user, type and region among others.
Based on product it is categorized as endoscopy, capsule endoscopy and laparoscopy. In 2016, endoscopy dominated the market and although it will continue to lead the market share in 2025, the share of others is also expected to increase significantly. By end-user, the market is categorized by hospitals, ambulatory surgical centers/clinics, and others. At present, it is dominated by hospitals and expected to grow at a CAGR of 4.30%.
The regional classification of the market is based on North America, Europe, Asia-Pacific, Latin America and Rest of the World. Currently, the market is growing majorly due to the North American region, which is contributing around 34% in the total market share.
Advancements in Laparoscopic Procedures
The demand for laparoscopic procedures has gained momentum since 1987 and is further driven by a trend toward laparoscopic-based bariatric surgery.
Recent technological advancements in endoscopic devices have improved digital imaging capabilities at surgical sites, enabling magnification up to 20 times the actual size, in turn allowing surgeons to operate with more precision.
In 2017, more than 21 million procedures were performed in the US, followed by China with 16.8 million and Japan with 13.4 million procedures annually.
9 Important Laparoscopy & Endoscopy Device Companies
The report profiles 18 companies that have a strong foothold in the laparoscopy and endoscopy devices market, including a few listed below.
Arthrex Inc.
Braun Melsungen AG
Boston Scientific Corporation
CONMED Corporation
Cogentix Medical, Inc.
Cook Medical LLC
Fortimedix Surgical B.V.
FUJIFILM Medical Systems U.S.A., Inc.
Johnson & Johnson Corporation
Global Laparoscopy & Endoscopy Devices Market Research Report
For more information, download the full industry report by BIS Research, which provides critical insights about the market. This comprehensive report draws on research from extensive primary interviews and secondary research, along with analytical tools that have been used to build forecasts and predictive models.
Click the button below to view the full report page and download a sample.
---
About the Publisher: BIS Research is a global market research company that provides comprehensive reports covering 12 technology verticals. Its team includes industry veterans, experts and analysts with diverse backgrounds in consulting, investment banking, government, and academia.
You May Also Like