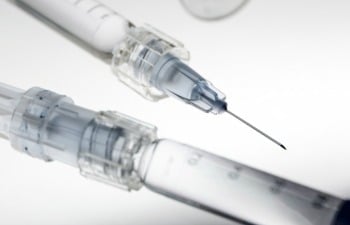 According to a new market research report by BIS Healthcare titled Global Prefilled Syringes Market, Analysis & Forecast, 2017-2021, the global prefilled syringes market is expected to grow at a CAGR of 10.75%. In terms of volume, the market is expected to reach 8320.6 million units in 2021, growing at a CAGR of 12.31% during the forecast period 2017 to 2021.
The exponential growth of the market is attributed to the following factors:
Increase in prevalence of chronic diseases

Growing demand and higher production of large molecule biologics and biosimilars

High penetration rate of self-injection devices

Continuous advancement in prefilled syringes with the inclusion of autonomous inbuilt safety mechanisms
Prefilled syringes have become a primary choice for most of the high-end injectable drugs due to various advantages they offer over traditional packaging systems. The most commonly used therapeutic categories in the prefilled syringes market are anticoagulants, antivirals, anaphylaxis, hematopoietic, monoclonal antibodies and vaccines. With the introduction of prefilled syringes, pharmaceutical companies have been able to minimize drug waste and increase product life span.
The Advantages of Prefilled Syringes
The prefilled syringes market is highly competitive, but despite this, the market is booming and future prospective growth is driven by the following factors:
Accurate drug dosing

Negligible overfill requirements

No preservatives required in the formulation

Increased assurance of sterility

Ease of use and handling

Time saved in emergency situations
Due to these major advantages, the prefilled syringes segment is one of the fastest growing segments in the injectable drug delivery devices market.
Key Market Segments to Watch
The report categorizes the global prefilled syringes market by product type, material, design and geographical regions.
Initially, glass syringes dominated the market, but the trend is shifting towards disposable plastic syringes. A prefilled syringe offers several advantages in pharmaceutical packaging and delivery over the conventional combination of a vial and a disposable syringe. These advantages have acted as contributing factors in the growth of the industry at a remarkable rate in the recent years.
Geographically, the European and North American markets are primarily dominant in terms of market share, owing to the presence of leading prefilled syringes and biological drug manufacturing players in these regions. Europe dominated the prefilled syringes market in 2016 and is poised to grow substantially in the coming years. However, it is Asia Pacific which is expected to witness a growth with the highest CAGR. According to BIS Research analyst, "Future market growth is particularly expected in China, India, Japan, Mexico, Brazil and other emerging countries where market penetration of global prefilled syringes market is substantially low as compared to market penetration in Europe and North America."
This report provides an in-depth analysis of the key development strategies and market trend dynamics which include drivers, restraints and opportunities prevailing in the global prefilled syringes market. The two major segments described in the study are glass-based and plastic-based prefilled syringes. Each of these segments has been analyzed on the basis of their current and future market size and market volume, considering the macro and micro environmental factors.
Top Companies in the Prefilled Syringes Market
The report also includes profiles of major players in the market. Some of the leading companies in the market are Gerresheimer AG, Schott AG, Stevanato Group, Baxter International, Inc., Unilife Corporation, Terumo Corporation, West Pharmaceuticals, Inc., Vetter pharmaceuticals and Becton Dickinson and Co.
Need more information about this growing market? Click the button below to view the report's abstract and learn more.
---
About the Publisher: BIS Research is a global market intelligence and advisory firm which focuses on those emerging trends in technology which are likely to disrupt the dynamics of the market.
With over 150 market research reports published annually, BIS Research focuses on various technology verticals such as 3D printing, advanced materials & chemicals, aerospace and defense, automotive, healthcare, electronics & semiconductors, robotics & UAV, and other emerging technologies.
Its in-depth market intelligence reports focus on the market estimations, technology analysis, emerging high-growth applications, deeply segmented granular country-level market data, and other important market parameters useful in the strategic decision making for the senior management.