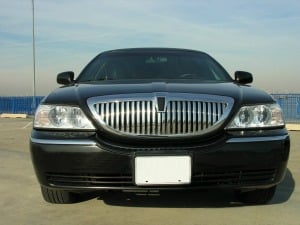 The digitization wave sweeping through the automotive industry has disrupted the dynamics in car retailing, giving rise to a bricks and clicks model to complement the time-worn system of automotive dealerships.
According to Frost & Sullivan's latest study on the global automotive industry, online transactions will account for four percent of the total global car sales by 2020; that translates to exclusive online sales of more than 50,000 cars belonging to brands ranging from Daimler, Renault, and BMW-I to Dacia and Ford. Plus, the number of mobile payment users is expected to rise by 16 percent, exceeding the one billion mark by 2025.
Car Manufacturers Go Digital, Widen Horizons
Although online retailing currently only supplements existing traditional dealerships, it opens up new roads to the young, media-savvy customer groups.
Acknowledging the power of technology in marketing and sales, original equipment manufacturers (OEMs) are designing online retail platforms and launching social, interactive marketing solutions in public kiosks to bolster their brand image and increase footfall in stores. This integration of online and mobile systems in-store creates an omni-channel shopping experience for potential car buyers.
2014: The Year of the Connected Car
In 2013, the industry experienced huge interest in autonomous vehicles and the convergence of advanced driver assistance systems (ADAS) with connected solutions. In 2014, investments in vehicle-to-vehicle (V2V) and vehicle-to-infrastructure (V2X) communication technologies are expected to take off. By 2020, 90 percent of cars worldwide are estimated to be connected and geo-connected, with North America and Europe emerging as the two major hubs.
North America has been at the forefront of the connected car trend, largely because of OEMs' willingness to employ new business models and build dedicated partnerships. Europe is not likely to lag far behind, with more than 15 OEMs and 10 tier-I suppliers anticipated to deploy V2X applications by 2015. The Netherlands, Denmark, Austria, Germany and France are on track to become the first European nations to implement V2X communication with cooperative intelligent transport systems.
The parking industry is also a hot spot for technology infiltration and will evolve into a dependable revenue-generation model. While the present day parking sector revolves around automation solutions and basic software for reservations and payments, future technologies will involve machine-to-machine communication, Internet of Things, and location-based services through both cloud and mobile applications.
Foreseeably, parking will have participants from the automotive, communication, infrastructure and technology sectors all working together. Real-time parking services will converge with in-vehicle communications, telematics, navigation and infotainment services in cars.
The upcoming technological advancements will also help create a range of sophisticated features for ride, handling and convenience, safety, peripheral integration, input human-machine interface controls, interiors, and vehicle personalization. With technology giving rise to new revenue streams, the global automotive market is expected to cross 88 million units in sales in 2014 and continue its ascent in 2015.
For more information on the global automotive market, check out Frost & Sullivan's recent report.
Editor's Note:
This post was written by Shwetha Surender, Senior Research Analyst at Frost & Sullivan.
About Frost & Sullivan

Frost & Sullivan, the Growth Partnership Company, works in collaboration with clients to leverage visionary innovation that addresses the global challenges and related growth opportunities that will make or break today's market participants. For more than 50 years, they have been developing growth strategies for the global 1000, emerging businesses, the public sector, and the investment community. Is your organization prepared for the next profound wave of industry convergence, disruptive technologies, increasing competitive intensity, Mega Trends, breakthrough best practices, changing customer dynamics and emerging economies?