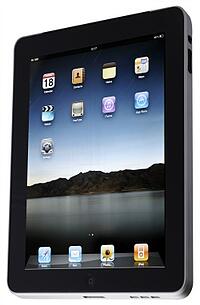 While much is spoken of mobile Internet's impact on various industries, the distinction is rarely made between smartphones and tablets. In online retail, the M-Commerce sector is usually referred to in general terms; however, all the market players involved should clearly understand the difference between the two and what implication this distinction has for their businesses.
Smartphones currently have higher a penetration on consumers worldwide than tablets. According to a recent survey by Deloitte, even in tech-savvy nations throughout Asia, such as Singapore and South Korea, the penetration gap between the two mobile devices on the total population is wide. However, tablets are generally more commonly used by their owners for online shopping than smartphones, while smartphones are more often utilized by users to conduct shopping-related activities such as showrooming and checking prices and product availability. While there is little difference in the frequency of mobile shopping on these two devices, the behaviors of online shoppers via tablets and smartphones vary. For example, retail apps are more suitable on smartphones, while actual online shops are more likely to be visited via mobile browsers on tablets. Overall, tablets are more suitable for making large purchases, since it is easier to zoom in on details than on smartphones, while smartphones are perfect for making on-the-go, quick purchases such as food delivery.
Why should this matter to multi-channel retailers, particularly online merchants?
According to rankings by Internet Retailer, 55% of M-Commerce sales generated by top online merchants come from tablets, while 45% generate from smartphones. While the split is nearly 50/50, the peculiarities mentioned above should not be ignored. A forecast by Goldman Sachs shows that tablets are likely to grow their advantage over smartphones in terms of share on global M-Commerce sales, but investment into website and app optimization for smartphones will also remain fruitful, as sales from these devices are also predicted to grow at double-digit rates in the near future.
While online shop optimization for each of these two mobile devices is advisable, another point to consider is app development. Having both a mobile website and a shopping app will help capture two different customer segments, as potential new customers are unlikely to put an effort into downloading an app, while loyal customers might do so. An emerging trend coming from Asia is a shift toward shopping through or directly in a mobile messaging app. Sales made via the KakaoTalk platform, which is installed on almost every smartphone in South Korea, are counted in millions of US dollars, and Japan's E-Commerce giant Rakuten invested close to a billion US dollars in buying a mobile messaging service called Viber in order to utilize its worldwide user base.

Impact on global B2C E-Commerce market
Overall, the rise of mobile is a challenge but an opportunity that B2C E-Commerce market players should not miss out on. Close to 20% of mobile Internet users already buy goods or content via their mobile devices, and more than half are interested in doing so in the future. While advanced markets will see higher potential due to high smartphone and tablet penetration, users in emerging markets are more keen on mobile shopping than in many developed countries, and this potential will continue to grow with increasing penetration.
Globally, E-Commerce players are investing in this mobile potential. Amazon and eBay have succeeded in popularizing their mobile shopping apps in the U.S., while in Latin America the regional E-Commerce merchant MercadoLibre has managed to increase the share of M-Commerce on its total sales to over 10% through apps and mobile websites. In Germany, the Otto Group, a global multi-channel mass merchant, has set a goal of generating 50% of the online traffic to its website through mobile devices, and online fashion retailer Zalando has spread its shopping app from German to international markets. In the UK, B2C E-Commerce fashion leader Asos has generated close to a third of their traffic through mobile, and in Russia online clothing merchants Lamoda and KupiVIP have launched mobile applications. But, South Korea is, as usual, ahead of the mobile trend: online merchant Gmarket has launched a new concept of a virtual store in which mobile users can make mobile purchases by scanning a code from a product picture displayed in public places.
As M-Commerce trends gain more traction, it is becoming increasingly important that multi-channel retailers and B2C E-Commerce market players stay a step ahead of the curve. For more information on M-Commerce, check out yStats.com's full report "Global M-Commerce Market 2014: Smartphones and Tablets." Or, browse other yStats.com reports on B2C E-Commerce and Online Payment.
Thanks for reading!
Editor's Notes:
This post was written by Tatiana Teplova, Research Analyst at yStats.com GmbH & Co. KG.
About yStats.com

yStats.com has been committed to research, up-to-date, objective and demand-based data on markets and competitors for top managers from various industries since 2005. Headquartered in Hamburg, Germany, the firm has a strong international focus and is specialized in secondary market research. In addition to offering reports on markets and competitors, yStats.com also carries out client-specific research. Clients include leading global enterprises from various industries, including B2C E-Commerce, electronic payment systems, mail order and direct marketing, logistics, as well as banking and consulting.
yStats.com is also available on Profound.com...
Purchase individual report sections for a pro-rated price. Visit Profound.com to learn more.