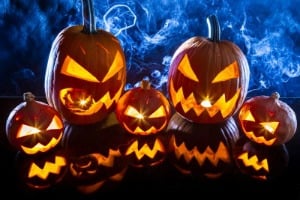 Halloween is just around the corner, and with it comes high retail and candy sales. Since 2008 holiday sales have been down throughout the year, but, for many sectors sales have been creeping up. In 2013, seasonal candy for Halloween reached $217 million, up 12% from 2012. This growth was greater than similar Christmas candy products and close to percentage gains for Valentine's Day.
According to a news segment by Time Warner Cable, Americans are expected to spend $5.8 billion on costumes and other Halloween items this year, which is more than 2013. And the National Retail Federation projects that Americans will spend an average of $66.28 per person on Halloween this year compared to last year's $56.31. So we can expect to see many running around in their costumes!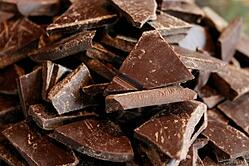 To be prepared for their trick-or-treaters, Americans are also making more candy purchases. In a research report by Packaged Facts, a leading publishing firm in the Food & Beverage space, it's said that the overall U.S. market for chocolate grew 4%, reaching $21 billion in 2013, and the overall industry reached an annual revenue of about $23 billion. And, in another report by publisher Mintel, it was found that chocolate confectionery sales grew 24% from 2008-2013, and it's expected that sales will grow another 14% from 2013-2018.
The five driving marketers of seasonal Halloween candy are Hershey, Mars, Nestle, Russell Stover, and R.M. Palmer – which are the companies that account for 98% of total candy dollar sales. Hershey and Mars alone account for about 87% of Halloween chocolate sales, according to Packaged Facts.
Luckily, for those going door-to-door for candy this year in their fun costumes, there will be plenty of candy to go around. And as the economy continues to show signs of improvement, so will the Halloween holiday sales.
For more information on trends and sales in the candy industry, check out these other reports.
Thanks for reading!
Caitlin Stewart
Marketing Associate
MarketResearch.com