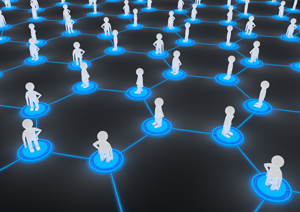 The combination of Social, Mobile, Analytics and Cloud in one integrated stack is called SMAC Stack. It enables each function to help the other to maximize their impact which creates an organization-wide synergic impact. This convergence is one of the most impactful trends for both consumer and enterprise realization within digital media, communications, applications, content, and commerce. Instead of implementing solutions separately, SMAC encourages an organization to build and deploy integrated solutions wherein social/mobile adds connectedness and cloud/analytics makes the organization more agile and responsive.
SMAC will indeed take more connective, collaborative, real-time, and productive approaches for IT and business innovation than ever before. The impact of SMAC is clearly greater than the sum of the components individually. Today, SMAC Stack is considered a "fifth wave of IT architecture" leading to a robust implementation in the coming decade.
Future market opportunities
By 2020, more than 100 billion computing devices will be connected, and many interconnected, leading organizations to learn to deal with an associated 50 times more data than they do currently. Over the next decade, the SMAC Stack will be a mainstream development platform for developers, and they will create hundreds of thousands of killer applications for enterprise. Mind Commerce predicts that by 2020, nearly 50% of critical apps / solutions for enterprise will be newly created to adopt in a SMAC environment.
SMAC enables an ecosystem in which businesses use customer-generated data to build new business models, leading to corresponding new business decision making. Organizations adopting well to this evolution will gain certain competitive advantages, which will require adoption of clear policy and guidelines for automating business processes. Adoption of the SMAC solution at the enterprise level will create substantial opportunities for IT service providers as well as various communications, content, and commerce service providers.
Learn more
Mind Commerce's report Social, Mobility, Analytics and Cloud (SMAC): Market Opportunity Analysis and Forecasts 2015 – 2020 evaluates the SMAC market from a 360 degree perspective such as overview of SMAC technology, its impact on both market and enterprise, the SMAC induced structure of post-digital enterprise, implementation roadmap, and market size projections.
Interested in more information on the Telecom & Wireless industry? Check out MarketResearch.com's Mind Commerce Knowledge Center solution!

Editor's Note:
The blog post is collaboratively written by members of the Mind Commerce staff.
About Mind Commerce:

The Mind Commerce® mission is to provide customized research, consulting, training, and writing services for the telecommunications and IT industry. Mind Commerce clients include manufacturers, developers, service providers, industry organizations, and government. Mind Commerce differentiates itself from its competition by meeting the unique needs of its clients through customized product development and service delivery.
Mind Commerce is also available on Profound.com...
Purchase individual report sections for a pro-rated price. Visit Profound.com to learn more.