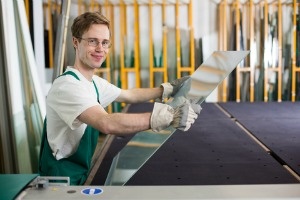 Expansion has always been key to the world flat glass industry. Since it's impractical to ship glass long distances, companies must open a new plant whenever they enter a new intended market. But with the cost to open a float plant with a 500 metric ton per day capacity between $150 and $200 million, flat glass producers must be sure that such a large investment will pay off. As a result, in recent years more companies have been expanding in developing areas, where less mature markets have a greater potential for growth.
From 2010-2012, recessionary conditions caused new plant openings to slow and several float lines in Europe to permanently close. However, as the global economy improved in 2012, new plant openings picked up, with particularly strong investment in developing countries in Latin America and Africa. Several projects that were begun in these years became operational in 2014 and 2015. Further expansion activity expected through 2018 includes:
Additionally, China is home to more than half of all float lines in the world and sees a large number of old float lines closing and new float lines opening every year. The majority of these float lines are owned by government-controlled entities, and are older and inefficient. It is anticipated that there will be a substantial number of new lines built in China over the next several years to meet new technological demand in the industry.
Going forward, the trend toward opening more plants in developing areas is expected to continue. Outside of China, most significant new capacity additions in the next several years will likely occur in India, Russia, the Middle East, and South America.
Where to Learn More
For more information on this industry, see World Flat Glass, a comprehensive study by The Freedonia Group, which provides:
Historical data plus global forecasts
Demand by market
Float glass production capacity by company
Key market environment factors
Industry structure
---
About the Author: Allison Blackburn is an Industry Analyst with The Freedonia Group and has written studies on a variety of building products including insulation, flooring and carpets, roofing, and more.