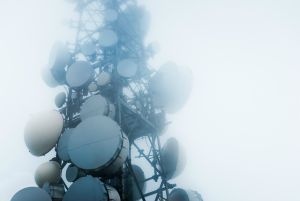 The current market for Global Communication Service Providers (CSP) has reached saturation with respect to customer penetration. Furthermore, core voice and messaging services are becoming increasingly marginalized. As fourth generation (4G) cellular via LTE is optimized globally via LTE Advanced (LTE-A), raw data services are next to realize ever shrinking margins. Recognizing this issue, certain leading CSPs offer telecom data Business-to-Business (B2B) services in a Data as a Service (DaaS) basis to various third party companies such as Over-the-Top (OTT) application providers.
Introduction to Data as a Service (DaaS) and Telecom APIs
Data as a Service (DaaS) is defined as any service offered wherein users can access vendor provided databases or host their own databases on vendor managed systems. DaaS is expected to grow significantly in the near future due to a few dominant themes including cloud-based infrastructure/services, enterprise data syndication, and the consumer services trend towards Everything as a Service (XaaS). In addition, vendor managed systems provide necessary scalability and security for sustainable services execution. The DaaS market is expected to continue to expand alongside the cloud services model over the next decade.
The global application development community is becoming increasingly aware of Telecom Application Programming Interface (API) as a means of accessing data for a variety of communications-enabled applications. Telecom Network APIs capitalize on existing network infrastructure and platforms to facilitate many new business opportunities for global CSP to offer Business-to-Business (B2B) services in a DaaS basis.
Different Models for CSP DaaS and access via Telecom APIs
One of the most common API business models that has been adopted by most carriers at the start of the API commercialization is the two-sided business model, where carrier charges subscribers for access and third-party service providers for APIs. In this model, revenues from traditional core services can be augmented with revenues derived from the use of their IT assets by partners, for instance, by allowing their billing systems to be used by third-party merchants in return for a transaction fee.
The second business model is exposing APIs to attract individual developers, who are presented with a pre-defined route to market for their applications and access to APIs based on billing, SMS, messaging, etc. Many notable Tier 1 Carriers have created application stores that utilize APIs to deliver rich downloadable applications that can be delivered through the operator portal, potentially reaching millions of subscribers.
Opportunity for CSPs to Develop Telecom API enabled Value-added Applications
With the marginalization of bearer services, there will be a growing dependence on Value-added Service (VAS) applications for initially top-line revenue growth (as data growth tapers off and margins are squeezed) and then for margin growth as bearer services become a cost-plus commodity.
By definition, VAS applications must add value, and not cannibalize existing/core services, unless clearly favorable. In the case of VoIP, incumbent operators must embrace the fact that bearer services are becoming commoditized, and therefore margins are going down, causing the carriers to invest in other areas. The area that they must invest includes integration of VAS with core services.
Mind Commerce research indicates that mobile operators have a huge opportunity with respect to VAS in the cloud arena for personalized, preference-driven, and context-aware applications. As a whole, carriers are waking up to the notion that the cloud will become an asset to them for creation and delivery of next generation communications, applications, content, and commerce services.
The Future of CSPs in DaaS and Telecom APIs
Mind Commerce sees the Telco API space evolving significantly in the next three years. Over the course of the next 18 months, we see CSPs solidifying their position in terms of B2B engagement with OTT coopetition and Enterprise clients. This is at the expense of wireless carriers offering their own Value-added Service (VAS) apps, which we believe is imperative for network operators to avoid becoming only a "bit pipe" conduit for other's content. We also see CSPs making some attempts at facilitating a DevOps culture within their own development communities, especially when it comes to continuous development with carrier enterprise customers. This is important as the CSPs see enterprise customers as the key to their future revenues in the ever increasingly commoditized telco world. CSPs will leverage telecom data (via APIs) to ensure customer "stickiness" with enterprise.
From 18 to 36 months out, Mind Commerce sees a much bigger emphasis on IoT for carriers and the role for telco APIs in this strategy to provide mediation data necessary for authentication, authorization, and accounting (AAA). The carriers will in essence position themselves as the key hub for all IoT traffic that is of a cross entity nature (e.g. one company depends on another company's IoT data). This is a huge growth opportunity for CSPs, and Mind Commerce sees this as the largest revenue component in the long-term and fastest growing aspect of telco APIs starting in the 2020 timeframe.
More Information
Communication Service Provider B2B Data Services: Telecom APIs and Data as a Service (DaaS) 2015 – 2020 evaluates CSP B2B data services opportunities. The report provides an in-depth assessment of the global Telecom Network API market, including business models, business case, best practices, value chain analysis, operator and vendor strategies, vision for the future of telecom data, and forecasts for 2015 to 2020. The report also evaluates the DaaS ecosystem including technologies, companies, and solutions. The report assesses market opportunities and provides a market outlook and forecast for 2015 to 2020.
Interested in learning more? Check out MarketResearch.com's Mind Commerce Knowledge Center solution!
Editor's Note
The blog post is collaboratively written by members of the Mind Commerce staff.
About Mind Commerce:

The Mind Commerce® mission is to provide customized research, consulting, training, and writing services for the telecommunications and IT industry. Mind Commerce clients include manufacturers, developers, service providers, industry organizations, and government. Mind Commerce differentiates itself from its competition by meeting the unique needs of its clients through customized product development and service delivery.
Mind Commerce is also available on Profound.com...
Purchase individual report sections for a pro-rated price. Visit Profound.com to learn more.