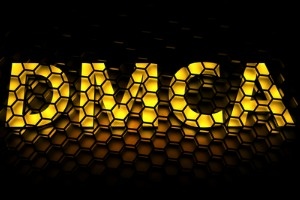 Many participants in the US repair services industry, particularly small independent repair shops, have faced mounting challenges over the last decade. During this period, one key trend has been manufacturers' increasing control over the repair of their products. Recent events, however, have given pause to this trend and even promise to reverse it.
Manufacturers Are in Control
One method manufacturers use to prevent unauthorized repairs of their products is, of all things, US copyright law. Under Section 1201 of the Digital Millennium Copyright Act (DMCA), it is illegal to attempt to circumvent copyright protections (known as digital rights management — DRM) on software. Because an expanding number of consumer products rely on software to function, repairs increasingly require accessing that software — something that can't be done without circumventing the DRM. This creates a catch-22 for non-authorized repair service providers, wherein a necessary step to carry out lawful activity is illegal.
Or Are They…?
This state of affairs has not gone unnoticed. In July 2016, the Electronic Frontier Foundation (EFF) launched a lawsuit on behalf of several plaintiffs, alleging that Section 1201 of the DMCA violates the first amendment rights of their clients. The litigation is ongoing, and while it is difficult to predict the outcome, it is apparent that the EFF has been preparing for this case for years and has carefully chosen this particular battle. If the suit is successful, it would result in the overturn of a key provision of the DMCA, with wide-reaching consequences for the repair services industry.
What This Means for the Industry
The EFF lawsuit is only one example of a challenge to electronics manufacturers' rising control over the repair of their products. A rollback of this control would open significant opportunities for independent, non-authorized service providers to compete in the market, resulting in lower costs for repairs. This will lead to a decreased reliance on warranties to support demand for repair services, and consequently, increased demand overall.
Want to Learn More?
Don't worry, we have you covered. For additional information and analysis of these and related trends, see Repair Services: United States, a report published by the Freedonia Focus Reports division of The Freedonia Group. The report also includes numbers and analysis covering US repair service expenditures by type for 2005-2015 with projections to 2020. Service segments include:
Audio-visual and information processing equipment
Household appliances
Clothing
Furniture, furnishings, and floor coverings
Footwear and leather goods.
While you're there, check out some of our related reports, which include Audio & Video Equipment: United States and Major Household Appliances: United States.
---
About the Author: Steven Richmond is a Market Analyst with Freedonia Focus Reports. He conducts research and writes a variety of Focus Reports, which offer concise overviews of market size, product segmentation, business trends, and more.