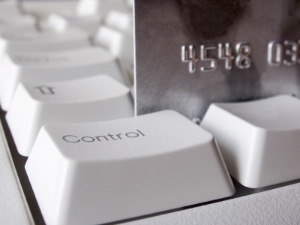 A seismic shift is occurring in the private label credit card industry, brought about by a mixture of mobile app technology, customer relationship management advances, geolocational marketing initiatives, and closed loop virtual card payments. In this respect, the physical card that for long embodied the face of this industry is beginning to fade, subsumed by omni-channel loyalty platforms that provide not only a seamless customer purchasing and rewards experience across channels, but also the opportunity to tailor marketing messages to those customers with a degree of specificity never before possible.
In this context of change, it is worth pausing to ask: How influential are store brand credit cards (physical or virtual) on consumer shopping and payment choices?
Packaged Facts data from a January 2015 survey of 2,000 U.S. adults show that possessing a store brand card significantly influences the tendency to shop at that merchant, with 61% of store card users agreeing that they shop more often (in-store and/or online) at the store that issues their credit card because they have the private label credit card.
Moreover, consumers who carry store cards are overwhelmingly receptive to receiving information about events, sales, and other promotions from the merchant that issues their card. For many cardholders, in fact, being in the know about store promotions and other savings opportunities is a compelling reason to obtain the private label credit card in the first place.
Two-thirds of store card users say they often act on the promotional information they receive from the merchant that issues their store credit card, a tendency that Packaged Facts' survey shows to be particularly strong among Millennial cardholders and among cardholders who identify as black or Asian.
Private Label Credit Card Benefit Motivators
Almost half of store card users would be motivated to apply for a private label credit card if they received points for every dollar spent on the card, or if they received a 5% everyday discount on all card purchases. Other significant motivators include receiving a discount with the first card purchase, receiving 0% financing for 12 months on purchases made with the card, low introductory card finance rates or finance rates competitive with other cards, or special savings days (as long as purchase is made with the store brand credit card) including birthday discounts/savings.

Generally speaking, these same factors are correspondingly influential in motivating store brand cardholders to use this card more often.

Store brand cards also remix the consumer payment choice set at point of sale. When asked about the store card they use the most, almost half of Packaged Facts survey respondents who have store cards indicate that they use that card as a form of payment at that merchant, with the remainder distributed between using another credit card or using cash or cash substitutes such as debit or check.

Women and upper-income households are among the demographics especially likely to choose to pay with their store cards, while men are relatively more likely to choose a different credit card as form of payment, and Millennials are disproportionately likely to go with cash or cash alternatives.

For more information, check out Packaged Facts' new market research report, Private Label Credit Cards in the U.S.

Thanks for reading!

David Sprinkle
Research Director,
MarketResearch.com
Publishing Publisher,
Packaged Facts