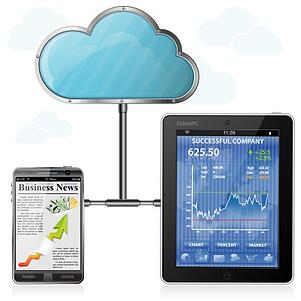 Organizations are rapidly expanding BYOD programs, enabling more users to access enterprise applications and data from a wider range of devices. In many cases, they are implementing a hybrid mobility strategy of issuing corporate-owned mobile devices keeping the BYOD policies alive and permitting employees to select from preapproved devices. All these are allowing mobility in workforce and improved productivity by way of anytime, anywhere worker engagement, which in turn increase employee satisfaction as well.
Despite faster growth in recent years, BYOD adoption in enterprise still faces some challenges like application security, mobile device management, data security etc. IT groups are having a tough time preparing for a diverse array of mobile devices and associated issues including, most notably, dealing with security threats. Applications are the gateway to access and work with enterprise information such as CRM, ERP, SMAC applications, and industry-specific apps such as EMRs, delivery-tracking, and more.
IT groups need to ensure seamless usage in a mobile environment, so they require the ability to support a wide variety of device form factors, user interfaces, and operating systems. They also need to accommodate the various ways in which users interact with mobile devices. For example, there is a need to support multi-touch gestures or hands-free input, minimizing the need for extensive typing and enabling users to find what they need quickly through an intuitive interface. At the same time, IT groups must meet unique application and data security requirements.
Many industry verticals are migrating to a cloud environment rapidly and the trend shows no sign of slowing down. Increasingly more work functions and processes are migrating to cloud services as business innovation is driving enterprise transformation.
Learn More
Mind Commerce's report BYOD in Enterprise Applications and Cloud Environment: Market Challenge and Opportunity Analysis 2015 – 2020 evaluates the challenges, opportunities, and market outlook for BYOD in enterprise and cloud environments. The report assesses BYOD market trends, BYOD project implementation, emerging role in cloud environment, the impact of gamification and the convergence of Social, Mobility, Analytics, and Cloud (SMAC). The report includes market projections, BYOD and MDM company solutions, and SWOT analysis for major provider solutions.
Interested in more on the Telecom & Wireless industry? Check out MarketResarch.com's Mind Commerce Knowledge Center Solution!
Editor's Note:
The blog post is collaboratively written by members of the Mind Commerce staff.
About Mind Commerce:

The Mind Commerce® mission is to provide customized research, consulting, training, and writing services for the telecommunications and IT industry. Mind Commerce clients include manufacturers, developers, service providers, industry organizations, and government. Mind Commerce differentiates itself from its competition by meeting the unique needs of its clients through customized product development and service delivery.
Mind Commerce is also available on Profound.com...
Purchase individual report sections for a pro-rated price. Visit Profound.com to learn more.