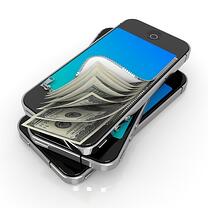 President Obama signaled a newly collaborative spirit during his recent visit to Mexico, and emphasized strong focus on the Administration's agendas for immigration reform and the Drug War.
Economics are subtexts to both immigration reform and to the two nations' shared stake in ending the sales of and violence around illegal drugs. In the cities and towns of the U.S., far from the pomp of State visits, many Mexican-American immigrants also are likely to be especially concerned about another aspect of U.S. - Mexico relations that directly affects their lives:
The challenges they face in making Internet-based payments from the U.S. -- known as remittances -- to business partners, family-members or friends in Mexico.
Internet-Related Barriers
The advent of U.S.-to-Mexico Internet remittances brings promise, but also poses challenges. By now, all of the major remitters -- including MoneyGram, Western Union, CitiBank -- have such a service. They offer the 24-hour, 7 day per week convenience for which Internet-driven financial transactions are ostensibly famous. Trade policy between the U.S. and Mexico has impact on these services although technological innovation is a more pressing issue to customers on both ends of the remittances pipeline.
These businesses should provide a relatively low-expense route of service, which can translate to lower costs for consumers. For example, a new company, San Francisco-based Xoom, has added a wrinkle: the Internet is the only point of contact for its customers.
But we found that U.S. immigrants remitting to Mexico may not be fully-equipped for using the Internet for remittances yet. Via in-person interviews of Mexican immigrants living in the Pilsen neighborhood of Chicago, we found that, while many held bank accounts, many had Internet access, and most had a smartphone, only a small percentage used the Internet to send money to Mexico.
Xoom, which had grown its active customer base to roughly 850,000 by Q1 2013, has also spent a great deal to appeal to these customers.
Part of this cost, in our opinion, may implicitly involve convincing customers that Internet remittances are a safe option. While virtually all remitters noted pointed to low cost and convenience as factors in selecting a money transfer service, dependability and security were also significant factors.
Can Mobile Apps Improve the Process?
We found that face-to-face interactions—whereby the remitter could physically provide funds to another person, then follow the interaction to the transactional conclusion—provided a sense of security.
To help combat any potential worries about security (as well as simply provide tracking and timing information), Xoom now provides customers a variety of ways to track their transfers by text message, email updates and 24/7 support. For its customers, this appears to be enough; the key involves convincing the more security-phobic to give Internet transactions a try.

Mobile applications also provide a way around the issue. By our estimates, in Mexico, only 27% of Mexican adults age 15 and older have an account at a formal financial institution, but more than 95% use mobile phones; we also found that 7 in 10 of our U.S. immigrant remitters had smart phones.
So, the technology is being embraced on both sides of the U.S.-Mexico border. In Mexico, mobile has become the way to reach tens of millions of heretofore "unbanked" consumers (those without bank accounts). In the U.S., perhaps it can play a similar role in acclimating remitters to Internet-driven transactions.
A New Report Provides Insights
Our new report, Mobile and Alternative Payments in Mexico, explores the many key factors involved in the remittances services sector, and other aspects of financial services in the nation.
In addition to an in-depth data analysis of what's driving the remittances sector, the report also explores branch expansion, regulatory changes in consumer deposit accounts and bank cards, and a strong push to facilitate mobile banking and payments. Indeed, major banks and telecommunications companies, most notably Telcel, have launched mobile banking and payments platforms that we expect to gain significant traction in 2013.
For the full analysis -- and timely intelligence that can aid your business decisions -- click below to access the report.
Thanks for reading!

David Morris
Research Analyst