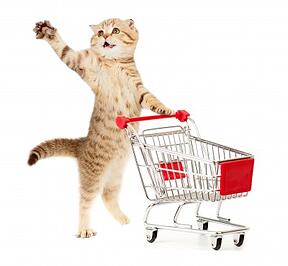 We've all seen the pet owners who enjoy bringing their BFLF (Best Four-legged Friend) along to the local pet retailers' during Saturday morning errands. These dedicated 'pet parents' are spurring a big increase in the finely targeted displays at your local pet store. Pet stores are overflowing with information about the ingredients and safety benefits of the pet care products on the shelves.
That's because pet retailers are responding to two important market forces:
1) Customers are feeling the pinch of the economic recession in recent years.
2) Pet owners at certain income levels are also increasing spending on items designed to extend their pets' life-cycle and preserve their safety and overall health.
This explains in part the rise in light-hearted print, online and television advertisments focused on 'functional toys' (think rawhide chews that keep dog's teeth healthy), and powerful new over the counter anti-flea treatments and other medications for cats and dogs. In addition, pet industry experts point to a growing recognition on the part of manufacturers and retailers of the benefits of 'premiumization."
The list of pet care products and services that are high quality gets longer by the day, it seems, and includes:
-- Organic, heart-healthy foods.
-- High-tech therapies and medical treatments.
-- Luxury services such as 'pet hotels."
And it is at ground level where consumers are most able to see and experience the pet retailers' growing focus: Now more than ever, they are homing in on tactics and strategies designed to meet the needs of pet owners seeking bargains on pet health care products that will ensure the wellness and safety of their pets.
That is a necessary adjustment, given that a parallel upward pet industry trend shows that brand and channel loyalty -- i.e., consumer's devotion to a single manufacturer or service provider -- has declined in recent years.
Consider these 2012 findings by David Lummis, a leading pet industry expert:
"With pet ownership and overall U.S. household growth rates modest at best, the market has been seeing little incremental growth overall, so the trick has been to drive dollar gains by converting pet owners to higher price products and services. With the economic slowdown, however, pet owners have begun to look at product pricing more critically. For the first time, in our February 2011 Pet Owner Survey, [we] queried pet owners about product pricing, and a resounding 74% were in agreement that, 'many pet products are becoming too expensive,' with 35% in strong agreement. By March 2011, this attitude had improved only somewhat, with the overall agreement figure at 70% and strong agreement at 28%."
Thus, pet retail outlets and marketers have bumped up displays emphasizing overall value, as well as increased the numbers of pet health care products targeted at customer's concerns on improving pets' longevity and total 'wellness." Lummis also found that online sales of pet products and services, too, have be on the increase.
But, unlike a Saturday visit to your local mega pet-mart, any online shopping that 'pet parents' engage in probably doesn't include free treats for their furry BFLF.
For more on how pet wellness concerns are influencing the pet industry, click below for a free eBook.
Thanks for reading!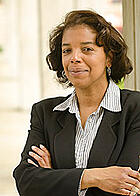 Amy Alexander
Senior Writer and Content Manager