Is Bali really the best-kept secret of the global FinTech community?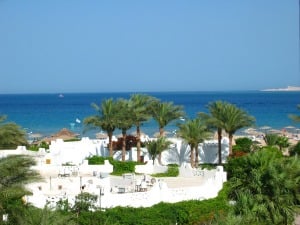 Among FinTech enthusiasts there is a rumor that Bali is a thriving hub for innovative thinking, startups, BitCoin and financial technology in particular. The problem is that we rarely hear specifics about it, and there is no good source compiling and overviewing FinTech activity in Bali. Writing this blog post, we at Banking Reports, a leading source of FinTech market intelligence, can verify that, yes, Bali is really a hotspot for FinTech and BitCoin. In our research we have found something even broader: Bali is a paradise for startups in general from all industries, sizes and shapes.
Bali: Paradise on Earth
Ever since the sailors of the Dutch explorer Cornelis de Houtman set ashore on Bali in 1597 and thought that they have discovered Paradise, westerners have been attracted to this island so deeply and fundamentally that it is almost unparalleled.
Bali is primarily known for its unharmed beauty, pristine shores, exciting tribal dances, diverse and unique flora and fauna, artistic craftsmanship and the unique religion of Balinese Hinduism, which is manifested in nearly 20,000 temples of different sizes on this remarkable island.
Bali is a surprisingly small place with 2,200 square miles of land and 4.5 million people. Compared to the global population of 7.2 billion, and the Asian population of 4.3 billion, as well as Indonesia's 260 million people, Bali is a needle in the haystack.
But, despite this, Bali remains a thriving FinTech hub.
Bali's economy used to be dominated by tourism (hotels, restaurants, cafes, nightlife, beaches, pools, surfing, diving, meditation centers, traditional tribal dance and music, temples, shrines and palaces) and agriculture (rice, fishing, best coffee in the world, vegetables, gardening and cattle). How could this island with no traditions in finance attract a disproportionally large part of the global FinTech community? We believe through the following "10 Magnetic Powers of Bali."
"The 10 Magnetic Powers of Bali" Attracting FinTech to the Island
Out-of-Context: Bali is out of the usual urban context of brick and mortar financial hubs. This helps thinking out of the box about finance. This is not an anti-establishment, but an out-of-establishment financial services community that can think in a different way. The incumbent western banking community is – understandably – supporting a status quo. This is overwritten by an empty paper effect on Bali. Bali provides, in many senses, the exact opposite of the rushing, stressful, overloaded city life: full tranquility, peaceful nature, security, relaxed atmosphere, no urban distractions, stress-free, almost idyllic, giving a sense of freedom. Facilities to meditate and healthy foods also play a role in the psychological healing many ex-city-bankers and finance people positively experience here.
Digital Infrastructure: Bali provides the opportunity to have really good internet access. Super-high-speed internet, availability of fast Wi-Fi at many places is an essential element of success.
Low Costs: Lower prices on Bali help startups & founders keep costs down, which is crucial in early stage companies. This cost advantage makes companies operated from here more cost efficient, therefore, capable of offering lower prices to their customers.
Great Pioneers: Bali has many brave and smart pioneers establishing the FinTech, and even broader startup, infrastructure and community. These key people have a crucial role in the success of Bali as a startup hub.
Perfect Nature: Bali's beauty is unbeatable. But, beyond beauty there is an excellent climate: temperature is between 70 and 95 degrees Fahrenheit all year long.
Welcoming Locals: Balinese people are super friendly and welcoming with the FinTech community. This welcoming nature goes beyond hospitality and friendliness: local stores and people are absolutely becoming the earliest adopters of BitCoin acceptance and BitCoin payments in a really widespread way. This openness of the locals towards innovations is really remarkable.
Knowledge Rotation: Prominent members of the finance and tech community are travelling through Bali from around the world. Visiting for days, weeks or a couple of months, many FinTech and finance people visit Bali at some point or another. This provides refreshed, multidisciplinary knowledge and an almost infinite, 'renewable' source of cooperative partners from the outside world for the permanent members of the Bali business community.
Location Independence: FinTech – unlike brick and mortar financial services

–

is not physically location-dependent. Geographic location independence is a feature of FinTech that changes the competitive landscape of venues. FinTech is much more knowledge-dependent than location-dependent (see point 7) and needs only a minimum sufficient level of physical infrastructure (see point 9).
Physical Infrastructure: Bali is capable of providing the minimum acceptable level of physical infrastructure that FinTech requires. Singapore and Australia are also close to Bali in this regard. Bali has an international airport, a major harbor and port. Bali's expatriate community is quickly rising, and the English-speaking community has reached significantly beyond 50,000 members.
Low Risks: Risks are quite limited on Bali. There is an active volcano, Mount Agung which is 9,944 ft high and has erupted four times in the last 100 years. The last major eruptions occurred in 1963 and 1964. Besides the risks posed by Mount Agung, there have been two significant terrorist attacks on Bali is 2002 and 2005, widely known as the "Bali bombings."
"The 10 Magnetic Powers of Bali" is a rational argument why Bali is doing so well in terms of FinTech and general startups. But, besides and beyond these rational arguments,let us listen to the words of Peter Wall, founder of the Hubud community:
"The best aspects of doing business in Bali are the incredible environment and people here. It's incredibly beautiful. For example, our office at Hubud backs onto a rice paddy, which makes it unlike any place I've ever worked. The people are pretty amazing too - starting with the local Balinese community, who are friendly, kind, and culturally sophisticated. The people at Hubud we interact with every day - some who come here for a week, and some who are here for months or even years - are running some incredible businesses, many as location independent entrepreneurs. So there's a never-ending stream of inspiration for everyone to tap into."
General Results of Bali Attracting FinTech
As a consequence of "The 10 Magnetic Powers of Bali" several exciting things have happened. There is a large BitCoin Community on Bali, and some enthusiasts are calling Bali "The BitCoin Paradise" while others say "Bali is the BitCoin Island." Besides the BitCoin companies and experts, there are BitCoin ATMs on the island, and the biggest BitCoin purchase in the world was the selling of a luxury villa in Bali for USD 500,000. There are explainer videos circulating ont he internet about why instead of exchange money people should travel to Bali with only BitCoin in their virtual pocket (BitCoin wallett). Many stores on Bali provide discounts to people paying with BitCoin.
There are "Startup Weekends," "Startup Houses," "Startup Competitions," "Startup Labs" and huge co-working offices on Bali. Even a new phenomenon has evolved: Startup Tourism – people going to Bali as tourists, but as a way of getting off-the-grid and becoming temporary members of a great community of innovative entrepreneurs they spend their holiday with setting up a new venture.
Even the legendary Breaking Banks Radio Show – a must listen in the FinTech community – has broadcasted several episodes from Bali, talking to and introducing key FinTech people and companies there.
To learn more about FinTech from Banking Reports, Ltd. Research, browse their industry reports. If you are interested in the Banking and FinTech industry, download MarketResearch.com's white paper on global banking innovations.
Editor's Note:


This post was written by David Gyori, Executive Director at Banking Reports, Ltd. Research. Mr Gyori advises banks and bankers on how to win in a changing global banking-landscape. He has been working as a banking researcher and consultant for nearly 15 years. His favorite methodologies are research-based report-writing and research-based consulting. He is an enthusiastic squash player and a coffee-lover.
Connect with Mr. Gyori on LinkedIn:

View David Gyori's profile

About Banking Reports, Ltd. Research:
Banking Reports is the dedicated producer of top quality off-the-shelf and on-demand reports for the financial services industry and the FinTech community. Their reports are useful strategic and tactical tools for commercial and investment banks, consultancies, payments services providers and investors globally.
Banking Reports is also available on Profound.com...
Purchase individual report sections for a pro-rated price. Visit Profound.com to learn more.