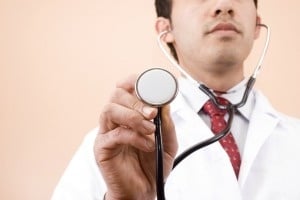 February is American Heart Month, a time dedicated to spreading awareness of cardiovascular disease, also known as heart disease. Cardiovascular disease (CVD) includes heart attack, arrhythmia, heart valve problems, and the after effects of stroke. CVD is the leading cause of death in the world and in the U.S.
Read on to learn key facts about heart disease and what these statistics could mean for the healthcare industry.
Heart Disease Statistics
According to a report by Mintel International Group, nearly 85.6 million Americans are living with some form of CVD. In 2013, one of every three deaths was attributed to some form of CVD. Every year, the American Heart Association (AHA) publishes the Heart Disease and Stroke Statistics Update, providing the most recent data compiled by the AHA, National Institutes of Health, Centers for Disease Control and Prevention, and other government sources. We have compiled some of the statistics found in the 2015 update.
U.S. Cardiovascular Disease Statistics:
Cardiovascular diseases claimed 801,000 lives.
Heart disease killed more than 370,000 people.
Stroke killed nearly 129,000 people.
African Americans have nearly twice the risk for a first-ever stroke than whites.
Global Cardiovascular Disease Statistics:
31 percent of all deaths were related to cardiovascular disease, with 80 percent occurring in low- and middle-income countries as of 2013.
Stroke accounted for 11.8 percent of all deaths.
16.9 million people worldwide had a first stroke in 2010.
What Do These Statistics Mean for the Healthcare Industry?
With the high number of deaths related to cardiovascular disease, the industry for cardiovascular devices is growing. North America represents the biggest cardiovascular device market, followed by Europe. Expanded awareness about different heart illnesses and access to innovative healthcare solutions has contributed to the U.S. having the biggest business sector for cardiovascular devices.
The Asia-Pacific is a quick-growing market for cardiovascular devices. Because of the different heart maladies in the area and the aging population, the demand for cardiovascual medical devices in Asian countries is increasing fast.
One of the biggest initiatives to prevent heart disease around the world is spreading awareness. There are many foundations and groups that work to increase awareness of all types of cardiovascular disease. Marketing tactics by these groups focus on health factors and behaviors known to contribute to good cardiovascular health. This includes promoting AHA's Simple 7. The Simple 7 focuses on smoking status, physical activity, healthy diet, body weight, and control of cholesterol, blood pressure, and blood sugar.
Where to Find In-Depth Industry Information
Does your business need market research in the medical devices industry? MarketResearch.com's Kalorama Information Medical Devices Knowledge Center focuses on markets and developments in the medical devices industry, including drug delivery, equipment, surgical, and wound care. To learn more, check out our website.
Thanks for reading!
Caitlin Stewart
Marketing Coordinator
MarketResearch.com