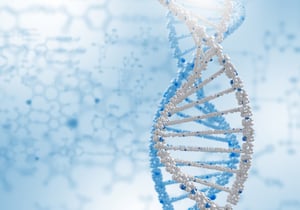 Carrier screening revolves around the gene testing of individuals to understand whether a person is carrying the gene for certain genetic disorders. This test can be performed before or during the time of pregnancy to evaluate the possibility of the baby carrying any type of genetic disease.
The carrier screening test can be carried out by testing the blood, saliva or tissue sample taken out from the cheek of a person. A person with one defective gene is a carrier of the disease, but is likely to display no or mild symptoms. However, a person with two defective genes is likely to suffer from the disorder and display the symptoms as well.
The process of getting a carrier screening test done comprises ordering a test, pre-test education, coverage and estimates, delivery of results and genetic counselling. At present, carrier screening testing can be done for disorders such as fragile X syndrome, sickle cell disease, cystic fibrosis, and Tay-Sachs disease.
Based on the market intelligence published by BIS Research titled Global Carrier Screening Market – Analysis and Forecast, 2019-2029, the carrier screening market was valued at $846.9 million and is projected to reach $2,931.2 million by 2029. The market is anticipated to witness a CAGR of 11.59% during the forecast period from 2019 to 2029.
Key Strategies Adopted by Stakeholders
During the time period from January 2015 to May 2019, several key developments were tracked, globally, including collaborations, partnerships, & agreements, acquisition, business expansions, product launches, and product approvals. Among all these developments, collaborations, partnerships, & agreements are the most preferred type of strategy, with a market share of 41.30%. This is closely followed by business expansion and acquisition with a market share of 19.57% each.
Drivers Influencing the Global Carrier Screening Market
The growth of the market is aided by the drivers influencing the market. These drivers include the following:
Availability of Advanced Screening Technologies: Over the years, the number of screening tests has grown rapidly, from basic screening to technologically advanced screening. Screening tests, including microarray, polymerase chain reaction (PCR), and array comparative genomic hybridization (aCGH), among others, are rapidly gaining popularity for prenatal diagnosis and screening. The carrier screening test is based on focused genotyping, which helps in investigating the mutation of a particular gene.
Shifting of Reimbursement Policies to Genetic Coverage: Reimbursement policies have always acted as a bottleneck when it comes to adoption of genetic services. However, over the past few years a major shift has been witnessed, wherein the companies associated with paying the cost are shifting their focus from specific cost genetic services to overall cost of care. Several insurance companies are also launching coverage plans for the screening of genetic diseases based on the list released by American College of Obstetricians and Gynecologists (ACOG). In order to reduce the cost burden further, companies are offering reimbursement for diagnostic tests and treatments for genetic disorders.
Increasing Consumer Demand: The development in genomics is propelling consumer responsiveness, thus, further enhancing the demand for carrier screening tests by consumers. Nearly 200,000 people have subscribed to the direct-to-consumer company 23andMe to learn about their genetic makeup. Presently, only 20% of total patients have showed interest in discussing direct-to-consumer testing methods with their physicians.
Factors Restraining the Market Growth
The potential for carrier screening is great, yet there are certain challenges that are associated with the implementation of these tests.
Limited Clinical Experience: A survey was conducted by the Department of Genetics and Developmental Biology, University of Connecticut Health Center, Farmington, CT, USA, on practicing gynecologists and obstetricians. The survey was conducted on a sample size of 222. Based on the analysis it was found that only 15% of the respondents offered the test to all patients, half of them ordered it on patient request, while approximately 40% of them believed these tests should be restricted to the individuals that are at a higher risk of being a carrier. The above results highlight at the lower rate of familiarity of the clinicians with advanced carrier screening tests.
Lack of Interest in Expanded Carrier Screening: Most people in general don't have the knowledge and awareness about advanced carrier screening tests, therefore have limited or no interest in them. Also, based on a research study published in the Journal of Genetic Counselling, most women planning a pregnancy did not get themselves enrolled in a genomic-based carrier screening due to lack of both time and interest. Some of them were also not keen on knowing the gene-related information as it is expected to make them suffer from anxiety.
Technical Challenges and Newer Sequencing Platforms: The limitations related to the technical knowledge regarding sequencing technologies is another constraint in the expansion of the carrier screening market. In addition, expanded carrier screening through sequencing analysis as compared to targeted analysis of predefined variants can recognize novel sequence variants with the unknown significance. Thus, it is imperative to have a strong knowledge base related to newer sequencing platforms so as to support effective reproductive decision making.
Expected Opportunities to be Present in the Market
Adoption of Carrier Screening Products through Utilization of DTC: Direct-to-consumer genetic tests cater directly to the need of consumers and save their time. This is beneficial for patients and families who are unable to visit doctors, as they can opt for these tests and can consult online. DTC tests are useful for two types of patients, (a) with low income who cannot afford the high consultation fee of the doctors, (b) patients who have an income but due to flawed infrastructure barrier, are not able to opt for these tests. These DTC tests can help in the adoption of carrier screening products globally.
Capitalizing on the Potential of Emerging Markets: Developing regions offer vast opportunities for the carrier screening market owing to factors such as the presence of a large potential population base along with the continued economic development in the region. The high birth rates in India and China are expected to offer the developers of carrier screening a major advantage, provided the tests available are cost-effective. In such a scenario, focusing on these emerging markets is likely to help carrier screening developers and providers a high growth in revenue.
Segmentation of the Global Carrier Screening Market
The detailed study of the market is based on the analysis drawn upon the segments of the market namely product type, disease, and region.
The product type of the market is further segmented into laboratory developed tests (LDT) and kits and assays. The market for lab developed tests dominated the segment with a market share of 74.29% in 2018 and is projected to maintain this dominance by 2029.
Thalassemia, fragile X syndrome, sickle cell anemia, spinal muscular atrophy, hemophilia, cystic fibrosis, other autosomal recessive genetic disorders are some of the health conditions into which the carrier screening market has been segmented (on the basis of disease). Thalassemia dominated the market for carrier screening tests in 2018 and is projected to maintain the market dominance by 2029.
North America, Europe, Asia-Pacific, Latin America, and Rest-of-the-World (ROW) are the major regions into which the market for carrier screening tests has been segmented (on the basis of region). North America accounts for the 51.82% of the market share, among other regions and is expected to maintain this dominance in 2029.
Major Players Operating in the Market
Key carrier screening companies include the following:
23andMe, Inc.
BGI
CENTOGENE AG
Eurofins Scientific
Gene By Gene
GenMark Diagnostics, Inc.
Illumina, Inc.
Invitae Corporation
Laboratory Corporation of America Holdings
Myriad Genetics, Inc.
Natera, Inc.
Pathway Genomics Corporation
Quest Diagnostics Incorporated
Sema4
Thermo Fisher Scientific Inc.
Global Carrier Screening Market Research Report
For more information, download a sample of the industry report by BIS Research (using the button on the right side of the report description page). This comprehensive report draws on research from a mix of primary interviews and secondary research, along with analytical tools that have been used to build forecasts and predictive models.
---
About the Publisher: BIS Research is a global market intelligence, research and advisory company that focuses on emerging technology trends that are likely to disrupt the market. Its team includes industry veterans, experts, and analysts with diverse backgrounds in consulting, investment banking, government, and academia.