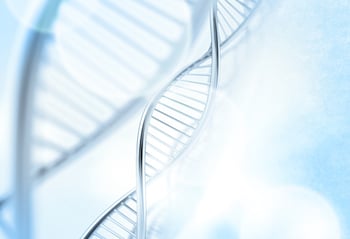 The next generation sequencing (NGS) market has captured the interest of many companies and investors across a variety of applications including clinical diagnostics, drug discovery and development, forensics, and consumer genomics, to name a few.
Although researchers at universities, government institutions, and pharmaceutical companies will continue to use DNA sequencing, the field will expand even more as sequencing technologies become more affordable and user-friendly, according to Kalorama Information, a healthcare market research firm that has covered the NGS market since 2007.
Here are three key things to know about the next generation sequencing market, based on Kalorama's comprehensive report on the subject.
1. Market Size and Growth
The next generation sequencing market has exhibited solid growth in recent years — and it's still expanding at a healthy pace — with an estimated $4.5 billion in product revenues in 2017, which are expected to reach $8.9 billion in 2022, according to Kalorama's estimates.
The rapid advancement of sequencing technologies paired with decreasing prices has opened up the field to a growing base of users for a range of commercial applications. In addition, the increasing introduction of new products is expected to help boost market revenues in the near future.
2. Companies to Watch
More than 100 players engage in this competitive market. Some are niche life science companies, while others are large multinational corporations. A few notable next generation sequencing companies include:
Illumina
Thermo Fisher Scientific
Pacific Biosciences
BGI
Oxford Nanopore Technologies
Roche
Qiagen
Agilent Technologies
Illumina dominates the market, but several trends have shifted the competitive dynamics, affecting Illumina's position. For more detailed information and company profiles, see Kalorama's full report.
3. The Shifting Regulatory Landscape
Uncertainty about the regulatory environment has created a market barrier in the past. However, this year, there have been signs that regulators are clearing a path for next generation sequencing:
The FDA released regulatory guidance on April 12, which supports diagnostics developers in preparing new next generation sequencing tests for FDA approval.
There were more NGS test approvals in 2017 than in any previous year, and at least one has already been approved in 2018.
Medicaid is willing to pay for NGS tests. The Centers for Medicare and Medicaid announced it would provide national coverage for NGS tests for advanced cancer patients — a development which could help smooth the way for the more widespread adoption of NGS in clinical settings.
Next Generation Sequencing Market Research
To access more in-depth industry data and analysis, be sure to read Kalorama's next generation sequencing report, which includes information on the following:
Next generation sequencing technologies
Industry structure, trends, and competitive factors
Market revenues and forecast
Company profiles
Click the link below to view the full report page:
---
About the Publisher: Kalorama Information has been a leading healthcare market research publisher for more than 30 years. Kalorama only publishes in healthcare and is a premier source of market information for top industry decision makers and media outlets.
Additional Articles