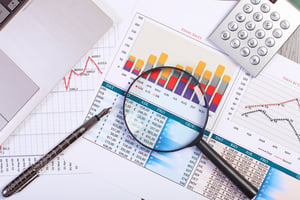 As one decade draws to a close, predicting what's to come in the next can be challenging. While the US-China trade war continues to sow uncertainty in global markets, there are signs an end may be in sight. Though earlier this year brought warnings of a recession, economists now say the US is likely to avoid one.
In other words, the news of the day may not be the best indicator for the trends of the year, which can lead to hasty decision-making and missed opportunity. But when it comes to market projections, the analysts at MarketResearch.com look beyond the headlines to provide thorough, reliable business intelligence based on months of immersive, data-driven research.
For 2020, MarketResearch.com anticipates exciting growth opportunities for markets both mature and emerging, low-tech and high-tech. From live plants and paper packaging, to electric bikes and liquid silicone rubber, here are six growing industries to watch in the coming year.
Liquid Silicone Rubber
You may not have heard of liquid silicone rubber (LSR) yet, but over the past decade, the material has consistently outperformed the larger silicone elastomer market as its range of end uses has rapidly expanded. With global demand growth of 8.3% annually projected through 2023, LSR is expected to continue its robust growth trajectory.
---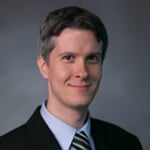 ANALYST INSIGHTS: "LSR is a fascinating elastomer material that is opening up new opportunities in a wide range of markets," says Kent Furst of MarketResearch.com's Freedonia Group. "The material's fast processing speeds allows it to be an economical option for high-volume applications in motor vehicles and electronics."
---
In addition, LSR's biocompatibility and ability to mold very small parts make it ideal for implantable medical devices. Furthermore, it is increasingly used in the housing for LED headlights, thanks to its optical transparency and high temperature resistance.
As suppliers continue to improve characteristics such as cycle time, optical clarity, and adhesion, and develop new processing methods such as 3D printing and 2-component molding, Furst says LSR will continue to be one of the most exciting materials for years to come.
Live Plants, Trees, & Shrubbery
In recent years, a perfect storm of consumer trends has opened up opportunities for live plants, trees, and shrubbery, US demand for which hit $10.7 billion in 2018. In particular, a rising interest in gardening and outdoor living among millennials and baby boomers alike is driving the growth, according to Freedonia analyst Dan Debelius.
---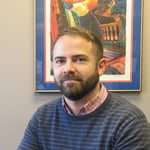 ANALYST INSIGHTS: "Not only are millennials buying indoor plants to decorate their households, they're also planting more gardens, often using higher-value organics due to their favorable environmental profile," says Debelius. "Meanwhile, baby boomers are entering retirement and more regularly pursuing hobbies like gardening, which allows them stay active while aging in place."
---
In addition to the greenhouse gas-fighting powers of live plants, trees, and shrubbery, consumers are becoming increasingly aware of their lesser known abilities. House plants can improve indoor air quality. Vegetative rooftops can lower building energy costs and absorb potentially harmful rainwater runoff. As consumers seek to lead greener, more sustainable lives, plants will continue to benefit.
Acoustic Insulation
Acoustic insulation is widely employed worldwide, particularly in nonresidential buildings such as industrial facilities and other noisy environs, and increasingly in residential buildings due to rising concerns about the health effects of noise pollution. Historically, affluent countries with strict worker safety and noise pollution regulations have been the most intensive users of acoustic insulation. Through 2023, however, the biggest drivers of the global market's 4.9% anticipated annual growth will be trends in the Asia/Pacific region.
---
ANALYST INSIGHTS: In particular, says Freedonia analyst Matt Hurley, Asia/Pacific demand for acoustic insulation will benefit from:
robust expansion of China's nonresidential building stock

continued production of industrial equipment and high-end motor vehicles, heavy machinery, and appliances in Japan and South Korea

rising demand for acoustic insulation in large construction markets in the region, such as those in India and Indonesia

strong growth in HVAC equipment production, as the region will remain the world's largest manufacturer of these products

---
In addition, government efforts to control noise levels in some of the Asia/Pacific region's under-regulated markets are increasing, boosting demand for acoustic insulation. Among the countries that have enacted stricter noise pollution laws in recent years are major manufacturing hubs such as China, Indonesia, and Turkey.
Electric Bikes
Cars and trucks aren't the only vehicles going electric. Between 2007 and 2017, sales of e-bikes and electric motorcycles, scooters, and mopeds grew at the fastest pace of any segment of the global market for motorcycles. Through 2022, this momentum will subside somewhat due to falling demand in the large Chinese market. However, Freedonia analyst Gleb Mytko projects that rapidly increasing sales in affluent markets such as Western Europe, Japan, Taiwan, and the US will ensure strong opportunities for e-bikes going forward.
---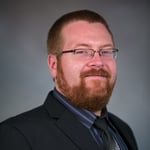 ANALYST INSIGHTS: "E-bikes have a wide range of advantages that consumers are only beginning to realize, particularly as the lithium-ion battery technologies that support their performance continue to be refined," says Mytko. "These machines are not only environmentally friendlier and much lower cost than their ICE counterparts, they also offer faster speeds than conventional bikes and allow the rider to travel greater distances."
---
Additionally, because e-bikes do not require insurance or a license to operate and are inexpensive to maintain, the base of prospective users is broad. Initially used for private transportation in urban environments, e-bikes are increasingly being viewed as vehicles that can also be used extensively for business or recreation.
Power Lawn & Garden Equipment
Advances in battery technology are also affecting the global market for power lawn and garden equipment, particularly as the increasing performance and convenience and the falling cost of cordless electric products generate more sales to professional end users.
Through 2023, battery-powered lawn and garden equipment is forecast to grow at a robust 6.6% annual rate, expanding its share of demand at the expense of the much larger engine-driven segment. Gains will be driven by:
improvements in battery power and run times
falling costs for batteries making these products more cost-competitive in both residential and commercial applications
rising penetration of robotic lawnmowers, which typically run on battery power
---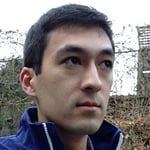 ANALYST INSIGHTS: Looking to trends in the larger power tools market can help inform supplier-side growth strategies for the lawn and garden equipment segment. For example, power tool suppliers have been working to develop product lines around a single battery architecture, like DeWalt with its FLEXVOLT line," says Freedonia industry analyst Elliott Woo. "This can boost growth by improving convenience and easing inventory management."
---
Paper Bags & Packaging
The material composition of packaging and other single-use items is changing fast. Driven by recycling and sustainability initiatives and an ever-changing (and increasingly complex) set of regulations in major markets such as the US and Western Europe, suppliers are shifting away from plastic to environmentally friendlier paper for a wide range of products – from shopping bags to drinking straws to disposable cups.
While this poses challenges given the historically entrenched position of plastic in these applications, it also means major opportunities, particularly for manufacturers that already supply the comparatively smaller market for single-use paper products. However, limited plant capacities and big lead times for new machinery has hindered the ability of these suppliers to meet the rapidly rising demand.
---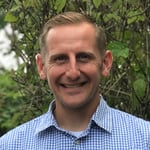 ANALYST INSIGHTS: According to Freedonia analyst Chad Henry, the first companies to efficiently fill that supply gap will likely be the biggest beneficiaries long term. As consumer concerns about the impact of plastic on the environment continue to mount and governments continue to take action, the transition away from plastic is expected to accelerate.
---
NEW UPDATE: Take a look back at industry trends in 2020 in light of the pandemic, and check out our newest article "10 Markets That Boomed in 2020 Despite (or Because of) Covid-19."
---
---
About the author: Peter Kusnic is a Content Writer with The Freedonia Group.