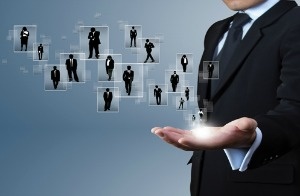 MarketResearch.com is proud to be the leading provider of business intelligence, offering users access to information about hundreds of industries worldwide. In addition to market reports, MarketResearch.com offers a variety of free downloadable white papers, eBooks, and slideshares that provide insights into current industry trends.
Businesses face new opportunities and challenges as different trends emerge. Decision makers need to be aware of how all these developments will affect their organization and be flexible enough to alter their strategy to meet evolving technological standards and consumer preferences.
Our white papers and eBooks explain important new trends to help you stay ahead of the competition. Below is a list of five of our latest white papers and eBooks.
An average telecommunications service provider generates billions of records each day. Using this real-time data, telecom companies can improve their business processes, enhance customer satisfaction and retention, and increase profitability. Learn more about the immense potential of big data and analytics by reading our newest white paper produced by Mind Commerce, a trusted source for research and strategic analysis.
Written by analysts from publisher Kalorama Information, this white paper covers diagnostics tests for cancer screening, which have been in high demand, with new tests being launched all the time. It also provides information on the market for lab-developed oncology tests, top competitors and companies in the industry, and the regulation of lab-developed tests.
Back in 2014, global financial tech investments reached $9.9 billion, and since then, they have only increased. How has innovation and the tech world impacted the banking industry? This white paper covers five trends that have affected the banking and financial industry and how innovations from around the world are shifting the market and the future of this industry.
MarketResearch.com's white papers and eBooks don't just focus on specific industries; they also cover thought leadership and business trends. One of our latest business eBooks covers how to determine your market research needs, how to set a research budget, and how to find the best business intelligence. How to Succeed Using Market Research is your tool in navigating market research to help you reach your business goals.
By 2017, it's expected that nearly 2.5 billion people will be engaged in social networking. A key question for marketers is how can we use social media for our market research. This white paper explains how social media platforms and social networking can be effectively used by market researchers. It also discusses which channels can be used most effectively and are the most beneficial.
These are just some of the free resources MarketResearch.com has for our users. Our resource center is a great place to find helpful tools, advice, how-to's and insights into the market research process and major industries. Visit our resource center to check out all of our white papers and eBooks, slideshares, videos, and our other blog posts.
Thanks for reading!
Caitlin Stewart
Marketing Coordinator
MarketResearch.com