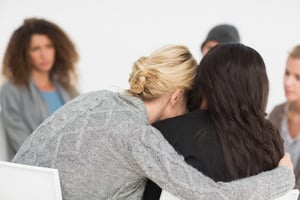 Drug and alcohol addiction rehab in the United States is big business — worth $42 billion this year. There are now 15,000+ private treatment facilities and growing.
The combination of increased insurance coverage under the ACA and Medicaid, coupled with the opioid epidemic, is fueling demand for treatment. This growth should limit the effects of any recession. But, this demand has resulted in the entry of many facilities and sober homes that don't follow best practices and have dubious outcomes and poor quality care.
This is a moderate growth and highly fragmented healthcare sector that's attracting investor capital. However, too many states have limited regulations in place for treatment facilities and sober homes, which invites abuse and taking advantage of rehab patients, and their insurers.
Here are the top six things to know about this healthcare sector:
1. Addiction rehab market size: Marketdata estimates that the drug, alcohol and other addictions treatment industry will be worth $42 billion this year. Moderate but steady 5.2% annual growth in revenues is forecast through 2025, reaching $53 billion. The states provide most of the funding, and insurance coverage, including Medicaid, is increasing.

2. Reforms needed: With passage of the Affordable Care Act, 3-5 million new patients entered the system in need of substance abuse treatment, resulting in the opening of more treatment centers and "sober homes," many of which engage in overbilling, patient brokering, and deceptive marketing. The industry needs to be cleaned up, but reforms could take five years to take full effect.

3. Competitive landscape: Some large chains exist, but the industry consists of mostly small operators. The top 9 treatment chains are estimated to capture $1.38 billion in revenues, and operate 214 treatment facilities. All private, for-profit centers treated 1.36 million patients in 2018, and took in $13.9 billion.

4. Number of patients in treatment facilities: A total of 3.7 million persons were treated in 2018, but there were 21 million persons in need of treatment. Only 11% of substance abusers actually receive treatment.

5. Demand for services: An estimated 53 million Americans aged 12+ were illicit drug abusers in 2018, according to government agencies. An estimated 4-6 million are opioid abusers, a figure that has soared in recent years.

6. Different types of treatment: Niche markets have emerged for the well-heeled that can pay out-of-pocket (think Hollywood celebrities) and new niches are emerging in areas such as: sex addiction, problem gamblers, Internet addiction, nicotine addiction, anxiety disorders, eating disorders, and serving Iraq and Afghanistan war veterans with PTSD.
UPDATE: For new information on the impact of COVID-19, see Marketdata's latest blog post on the addiction treatment industry.
Find Out More
Need more addiction rehab market research? See Marketdata's comprehensive report The U.S. Addiction Rehab Industry, which details:
Nature and structure of the industry
Demographics and data on substance abusers
Major industry trends and issues
Industry size, growth, segments, and forecasts
Treatment facility operating ratios
Competitor profiles of leading treatment organizations and multi-center chains
Directory of industry reference sources
This report also includes a July 2020 Covid-19 Update (included free with the January 2020 report).
Visit the report page on MarketResearch.com to read the full abstract and learn more.
---
About the Author: John LaRosa is the President of Marketdata LLC and is the author of 100+ industry and market studies. His research appears in top media outlets including ABC, CNN, Fox, Forbes, USA Today, The Wall Street Journal, The New York Times, and a variety of trade journals.