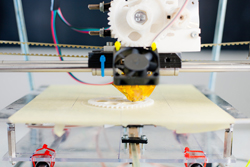 For the past few years, talk of 3D printing and all the different things it can do has amazed the scientific community and the rest of the world. But now, 3D printing is impacting the lives of children in need in an entirely new way.
A surprising number of kids are in need of a small prosthetic, specifically to replace missing hands and fingers. One out of every 1,000 babies is born with missing fingers, while many others lose fingers and hands because of accidents. A State-of-the-art prosthetic can cost thousands of dollars, which can cause extreme financial stress considering children need to replace them as they begin to grow. This makes it very difficult for families to afford a prosthetic for their children, even with the best healthcare plans.
But, now, there's a new way to fit children with the prosthetic they need without spending a small fortune. 3D printing has allowed many children the opportunity to have new fingers and hands in a more cost-effective manner.
Ivan Owen, a special effects artist, designed a puppet hand that has now changed the lives of many throughout the world. His design has been modified over time and to fit individual needs, but the design is a prosthesis that can be created using a 3D printer with materials costing as little as $20 - $50. And, some are saying that these devices work just as good, if not better, than more expensive devices. The best part? Kids love them!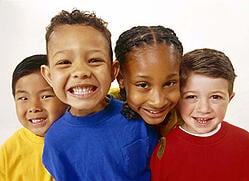 The finger and hand replacements are not designed to look like real hands. Instead, they are brightly colored and resemble parts that one would find on a Transformer or even Iron Man. They can be printed in a variety of fluorescent colors, or even be designed to glow in the dark.
Many organizations have gotten involved with this great cause. Many institutions, such as the University of Washington, donate their 3D printers to print the materials needed for hands, completely free of charge. While more than 50 different national groups, including Boy Scout and Girl Scout troops, now work to assemble hands for children.
e-Enable is an online volunteer group that matches children with volunteers that lend their 3D printers to print prosthetic hands. Designs can be downloaded to the machines for free, and members who create and develop new models can share their software with others.
Printing all the materials needed for the prosthesis takes approximately 20 hours, while assembling the hand takes about three hours. Many can be assembled at home by the families who need them. Free tutorials are on YouTube.
These printed hands and fingers do not work for everyone quite yet. Those who have had mid-arm amputations still have to see professional prosthetist. This doesn't mean there isn't hope though. In September 2014, John Hopkins Hospital, a leading medial hospital in the U.S., hosted their first 3D printing conference, focusing on the medical community. Volunteers, recipients, and manufacturers all attended. Now, the hospital has purchased their own 3D printer and has begun printing free devices for children. 3D printing for healthcare is expected to develop and expand greatly in the next couple of years, and not just in prosthesis.
To learn more about 3D printing in the medical industry, check out some of our reports focusing on the industry.
Thanks for reading!
Caitlin Stewart
Marketing Associate
MarketResearch.com