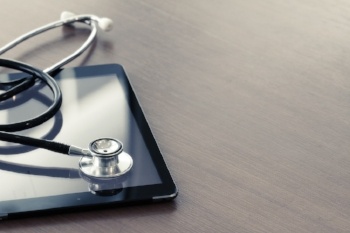 Life sciences tends to be a source of competitive and investor interest, because of its potential role in fighting disease and increasing human health. We asked one of our publishers, Kalorama Information, to talk about its recently published market studies. The publisher noted the following areas of health care.
Brazil continues to be an important market segment and the largest of the Latin American markets. But it's a mistake to assume there's no competition there. According to Brazil IVD Market Analysis, all the major IVD players are present in the market, and companies entering Brazil's clinical testing market will have to compete with innovation, pricing, or better distribution.
Another market that is important to emerging economies is point-of-care or near-patient testing: the idea of getting testing where the patient is so that results can be provided in a way that is meaningful to the care of the patient. Kalorama's report World Point of Care Diagnostics Market and Market Share Analysis details products in this market.
Automation is a way that all worldwide IVD players are competing, and thus Kalorama has published an extensive market study into robots used in labs titled Robotic Laboratory Automation. It's not science fiction — robots handle important functions such as labeling samples, centrifuging, transporting samples, handling liquids, and sorting. In today's labor environment where lab workers are rare, robots are an essential part of an effective and profitable laboratory operation.
The controversy over healthcare reform has many wondering about the concept of "retail clinics," the healthcare locations within retail shopping centers. Kalorama Information says that retail clinics began before Obamacare, and though there might be a slight impact, nothing major should be expected from a repeal or a stay of the legislation. In its report Retail Clinics 2017: The Game-Changer in Healthcare, Kalorama details the reasoning, but to summarize: customers go to retail clinics for convenience, not savings, and they tend to be higher-income customers, as indicated in a survey of consumers that Kalorama conducted this year.
Yet many customers are feeling the pinch, and Kalorama Information's Out of Pocket Healthcare Spending in the U.S. describes the amount of money patients pay for healthcare out of their own pocket, and breaks that out — how much is spent on co-pays, how much on premiums, and how much on different types of care, from surgeries to pharmaceuticals.
In order to track healthcare transactions, most physicians and hospitals now use electronic medical records. Part of the reason, as Kalorama Information explains, is that they must do this to receive beneficial incentives and to avoid penalties from Medicare. But the electronic medical record (EMR) market is hitting an era of disruption — physicians are frustrated with EMR systems that don't fit into their practice, and hospitals are switching vendors for better-integrated systems and more economical deals. These trends are noted in Kalorama Information's annual report EMR 2017: Electronic Medical Records in an Era of Disruption.
The scourge of infections that occur in healthcare facilities has many hospitals, nursing homes, and rehab clinics looking for ways to prevent and test for HAIs or healthcare-associated (or hospital acquired) infections. Kalorama's report Hospital Acquired Infection (HAI) Control Markets is a complete look at the testing, treatment, and cleaning/prevention markets.
Part of the testing used for HAIs and other types of bugs are molecular tests. Their speed and accuracy are a key benefit. The main component of molecular is PCR, and this year Kalorama concluded a study of this core area of testing, PCR Markets for Life Sciences and Clinical Diagnostics. The report breaks out the market sizing and forecast data for both clinical (patient testing) purposes and for lab research PCR. Other types of "PCR-like" tests such as TMA are included in the market analysis.
Particularly for serious and difficult-to-detect infections, health care is turning to an instrument previously buried in the research labs at universities — the mass spectrometer. You can't fool a mass spectrometer, they say. It informs the operator exactly what a substance is when it examines a sample. Mass Spectrometry in Clinical Testing Applications from Kalorama analyzes the market opportunities for this instrument's use in clinical testing.
Blood testing is a fairly routine market within IVD with a few dominant companies, but new infectious disease threats can spur innovation in the market. The threat of Zika and new guidance from U.S. and world authorities for testing blood donations provides opportunities for companies. Kalorama details these in Blood Testing and Typing Markets Post-Zika.
For the detection of cancer, liquid biopsy is a key buzzword in health care because it promises non-invasive testing for the patient and more frequent testing that may be the key to detecting and monitoring cancer. Liquid Biopsy Markets assesses these CTC and cTDNA tests, and test services, and the companies that provide them. Unlike other studies of this hot topic that are compiled by investors or industry associations with skin in the game, Kalorama as always offers an independent analysis and provides a realistic number based on real company performance and likely future performance as seen in other emerging technologies.
Curious to learn more? Be sure to check out Kalorama Information's free e-book highlighting a variety of innovative biotech companies.