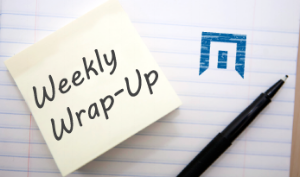 Check out the latest blog posts from MarketResearch.com's publishers, including an article from our CEO and Founder Robert Granader.
In this post, Robert Granader addresses key issues to help consumers of research understand the current playing field and what the future may hold.
Once worth $9 billion, the blood-testing company Theranos is now dissolving thanks to fraudulent claims. In total, Theranos owes $60 million to creditors.
The inexorable pull of digital continues to eat into the print base, and the old way of doing business has given way.
The hunting and fishing channel could become useful for marketers of wild bird products. As Packaged Facts reports, both hunters and anglers are more likely than average to also feed birds.
A preliminary trade deal negotiated between the US and Mexico is dead in the water without buy-in from Canada.
With so much information flying around about trade and tariffs lately, it's easy to get lost among the data points. For more clarity, check out these 3 keys to finding and using trade data.