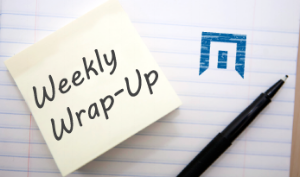 Catch up on all the latest industry articles from The Freedonia Group, Packaged Facts, Freedonia Focus Reports, MarketData, and BioInformant.
Learn about new developments related to tariffs, the food industry, kitchen appliances, mass transit, and other timely topics.
The Trump administration has made good on its threat to enact a 10% tariff on $200 billion worth of Chinese imports, including plasticware. Who are some of the winners and losers of this latest round?
In August, the US International Trade Commission overturned a short-lived but damaging tariff on newsprint, to the relief of US newspaper publishers. But why was the tariff instated in the first place?
So far, the Trump administration's tariffs have been met with mixed reactions from major players in the US flooring industry.
Find out which consumers are "breakfast believers" — and subscribe to the notion that breakfast is more important than lunch or dinner.
A recent genome breakthrough could lead to the development of new strains of wheat, including wheat that has lower levels of gluten.
Get a quick overview of GMO labeling rules and the market's response to new proposed guidelines.
Consumers showed an increasing preference for toaster ovens due to their convenience and affordability.
In the face of growing traffic problems, many cities are attempting to address the capacity shortage in mass transit systems as well as trying to catch up on needed maintenance.
With the recent federal decision to allow sports betting, states are leaping at the opportunity to seize their share of the legal take.
Many healthcare professionals today still think that it's too much of a hassle to operate a medical weight loss program, and that there's no profit in it. This thinking is simply not accurate, according to MarketData.
Exosome research and therapeutics is attracting growing investment, including the attention of industry behemoth Google Ventures.