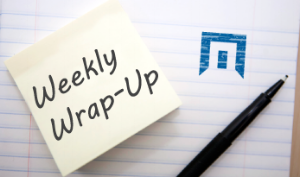 Scan through the latest headlines from Packaged Facts, Kalorama Information, and The Freedonia Group. This week, analysts recapped MEDICA 2018 and tackled topics like direct-to-consumer testing, pet insurance companies, the smart home network, and more.
Kalorama Information predicted a large direct-to-consumer testing market back in 2016, predicated on the expected growth of startups. Now, larger companies like LabCorp and Quest have made their own moves toward DTC.
As the MEDICA 2018 tradeshow gets underway in Dusseldorf, Germany, Kalorama Information details seven key things to look forward to.
From cutting-edge diagnostic tests to combating fear of spiders, there was no shortage of innovation at the MEDICA 2018 total healthcare tradeshow.
According to a report from Packaged Facts, a large and largely uninsured U.S. pet population bodes well for pet health care plans to make significant market gains.
Smart home companies are capitalizing on a wave of municipal interest in interconnected neighborhoods and cities powered by the Internet of Things.
According to research from Marketdata, the weight loss market in the U.S. should exit 2018 on a high note.
Which key construction material trends are driving demand in the building envelope?