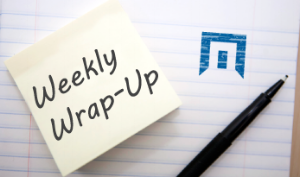 It's been a busy start to the year for Marketresearch.com!
Be sure to catch up with this week's headlines from Packaged Facts, Freedonia Focus Reports, and Kalorama Information, including the latest analysis on the financial services market, ramifications of the federal government shutdown, local bans on certain plastics, the Sears bankruptcy proceedings, and more.
According to Packaged Facts' recent report The Financial Services Market: African Americans and Hispanics, most U.S. adult consumers say they aren't comfortable assuming debt. However, consumers - especially minority consumers - continue to leverage it to obtain goods and services.
Some 380,000 federal employees have been furloughed or put on unpaid leave during the government shutdown. As a result, they're flooding the gig economy, signing up with companies like Fiverr, Uber, TaskRabbit, or Airbnb.
In the US, cities and counties are increasingly passing ordinances banning foodservice disposables made from polystyrene foam. Some localities have even banned a wider range of polystyrene foam consumer products, including beach and pool toys, coolers, egg containers, and marine navigation markers. Are these bans widespread enough to impact future sales?
Nearly 500 companies from biotech, pharma, insurance, hospital systems and more participated in the J.P. Morgan Healthcare Conference, giving investor presentations to more than 9,000 attendees. Kalorama Information attended the related Biotech Showcase event and the Digital Medicine and Medtech Showcase, with an eye to in vitro diagnostics, analytical testing and biotechnology. Read on for key developments.
With Sears and other brick-and-mortar department stores struggling amidst and online shopping boom, what does the future look like for one of the oldest retailers in the U.S.?
According to a new report from The Business Research Company, the global market for blood glucose test strips will be worth $12.93 billion in 2021- its highest ever level.