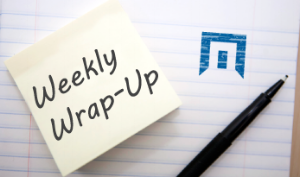 Scan through this week's headlines from The Freedonia Group, Packaged Facts, and more. Analysts dug into topics related to residential roofing, the EU's common agricultural policy, the relationship between online shopping and pet food, the lawn and garden market, and retail clinics.
While weather patterns and housing activity largely govern the US residential roofing market, the devil is in the details when it comes to understanding key growth trends. But there's plenty of opportunity for industry participants to make themselves more valuable. Check out these 3 major trends that residential roofing manufacturers will want to watch going forward.
The EU's Common Agricultural Policy (CAP) has supported farmers in member states through a wide-ranging system of subsidies and programs for over 50 years. But with Brexit imminent, the EU is anticipating around a $4 billion loss in annual funds, adding urgency to calls to find a more sustainable approach to the CAP.
The pet food market is in the midst of a retail channel show-down. Online juggernauts like Amazon and Chewy are pulling out all the stops, closing the gap with pet specialty and mass retailers through extreme pricing pressure.
According to Jennifer Mapes-Christ, manager of the consumer and commercial products team at The Freedonia Group, demographic shifts and lifestyle changes have created a wealth of new opportunities in the gardening and landscaping industry.
In 2018, the U.S. retail health market continued to adapt and change, led in part by Walgreens Boots Alliance, which boasts the second highest number of retail health clinics in the U.S. How will this affect the market in 2019 and beyond?