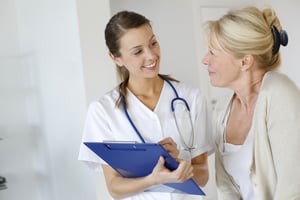 In 2018, the U.S. retail health market continued to adapt and change. While much of the recent news cycle has been dominated by talk of the mega-merger between CVS (operator of the MinuteClinic) and Aetna, another key industry player – Walgreens Boots Alliance – has been quietly growing its already expansive network of partnerships with regional health systems and other entities.
Walgreens maintains the second highest number of retail health clinics in the U.S., with Walgreens retail pharmacies housing over 380 facilities. While some of these clinics are operated by the company and do business as Walgreens Healthcare Clinic, many are operated by health system partners. Here are three partnerships Walgreens is leveraging to expand the scope of its retail medical portfolio in 2019 and beyond.
1. Regional Health Systems
Much like other major players in the retail clinics market, Walgreens has increased its number of partnerships with regional health systems in recent years. Generally, these partnerships can differ in scope in the retail clinic market, ranging from a clinical affiliation to complete operation of the clinic by the partner network.
Relationships like these are generally advantageous to all involved parties – the retail clinic itself, the store housing the clinic, and the healthcare provider. For example, Walgreens' partnerships – which transfer the operation of their retail clinic to a regional healthcare provider – benefit the provider by allowing them to both retain and gain new patients by offering a larger range of healthcare options. Additionally, the stores that house the retail clinic often see increased foot traffic. Furthermore, the retail clinic often gets extra credibility among new and existing patients, reassuring them that the quality meets the standards of the local health community.
Near the end of 2018, Walgreens announced a number of additional partnerships or expanded relationships:
In September, Norton Healthcare and Walgreens announced plans for Norton Healthcare to fully operate 8 retail clinics in the Louisville area starting in 2019.
Also in September, Walgreens expanded its partnership with Providence St. Joseph Health. The health system, which already operated 12 Providence Express Care and 11 Swedish Express Care clinics at Walgreens stores in the Northwest, opened 7 new in-store facilities 2018.
In October, Walgreens announced a partnership with McLaren Health Care to offerin-store retail clinic, urgent care center, and primary care services.
2. LabCorp
In June 2017, LabCorp and Walgreens announced a partnership to open LabCorp specimen collection sites inside of Walgreens stores. After establishing 17 facilities, the two companies expanded on this partnership in October 2018, announcing plans to open an additional 600 locations over the next four years.
The services provided at these locations range from routine blood work to employment drug testing to employee wellness. Similar to retail clinics, these sites offer in vitro diagnostics as well as wellness services. In addition to increasing healthcare accessibility to consumers, these centers can benefit Walgreens' retail operations by generating in-store foot traffic and increasing the possibility of add-on purchases.
3. MedExpress
Walgreens has also grown its partnership with UnitedHealth Group's MedExpress subsidiary. The initial collaboration – which began in 2017 – established MedExpress Urgent Care centers adjacent to Walgreens stores. Though connected to the retail space, these urgent care centers maintain separate external entrances. Currently, there are 15 such locations throughout the US.
This collaboration is especially unique because urgent care centers are typically stand-alone entities. For patients, the advantages to connecting an urgent care center to a retail pharmacy like Walgreens include ease of accessibility (particularly following pharmacist referral) and immediate access to prescriptions following an urgent care visit.
Much like the LabCorp locations, these facilities are another step by drug store chains toward improving wider access to healthcare.
For More Information
Walgreens is expected to continue to be a major player and trend setter in the retail health care industry for the foreseeable future. For more information on these insights and others, check out Kalorama Information's recent industry study, The U.S. Market for Retail Clinics, which offers:
historical data and forecasts
analysis of sales estimates of retail clinics supplier markets
analysis of growth opportunities and the factors affecting demand
market share estimates and profiles of industry players
consumer survey data
Click the button below to view the full report page:
---
About the Author: Dan Debelius is an industry analyst at The Freedonia Group, where he writes industry studies on the consumer and commercial goods market.
You May Also Like