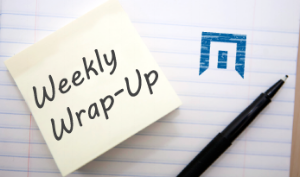 This week, industry analysts covered news items and research related to the pet industry, clinical chemistry, electric vehicles, tariffs, pressure sensitive tapes, and smart farming. Scan the headlines below to learn more.
Oral care is part of most people's daily routine, and now veterinarians, pet product retailers, oral care marketers, and even mainstream media outlets are trying to make it part of a pet's as well.
Kalorama Information shared a preview of announced developments at the upcoming American Association for Clinical Chemistry meeting in Chicago, which started July 29th.
What's causing fires in electric vehicles, and how can they be stopped?
Check out the evolution of pressure sensitive tape, from its origins as a novel invention to the present day, where it plays an important role in everything from high-tech manufacturing to common household repairs.
Chinese consumer products are widely sold at mass merchandise and discount retail outlets, where margins are tight and additional costs are likely to be passed along to low-income consumers.
In the coming years, precision agriculture is expected to have a massive impact on the industry, revolutionizing agriculture technology and farming practices.
Here's how to get to know your customers and competitors more deeply in order to differentiate your products and services and drive business growth.