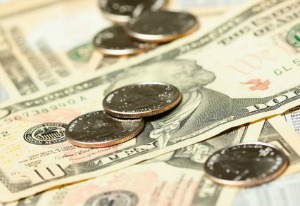 Organization's views on market research vary from company to company. Factors, such as the corporate culture, sales revenue, and overall marketing strategy, can determine the budget allocated for market research. For most companies, market research is known to play an important role in pivotal business decisions; yet, for some companies, the need doesn't always match the budget available.
While the majority of organizations are in agreement that market research is necessary, one of the biggest challenges is that it can get quite expensive quite quickly. According to a report by KO Marketing, 80% of marketers surveyed said they would be increasing their marketing budget in 2015. Deciding how that budget will be spent, and how to get the most out of it, is crucial for companies.
It is important to be able to adequately determine your research budget and manage it throughout the year. But, it is also crucial that you are able to maximize your budget to get the most bang for your buck.
Here is a list of tips on how to maximize your research budget:
Evaluate your research needs.
Many small companies and start-ups, in particular, do not have large budgets, making it difficult to set aside money for research when there are so many costs to consider. When budgets are tight, it is as important as ever that both upper management and marketing teams work together to layout a market research strategy for the year and continually evaluate it. By understanding your research needs, you will be better equipped to maximize your budget. For instance, if you work on a project-basis, there are ways that you can maximize your budget that are different to those who work continually throughout the year in one industry. If you truly want to stretch your research budget, you first need to evaluate your needs to determine where and how you can make the stretch.
Set research objectives and prioritize your needs.
When it comes to actually conducting research, you will save time and money by setting predetermined, clear goals and knowing the focus, and end-use, of the information you need. There is always a potential of blowing your research budget on information that you don't need or that holds a lower priority than some of your top projects. While the data you gather must be specific and detailed, your research priorities need to focus on the big rocks, not the grains of sand in order to help you stay on budget.
Partner with a professional.
Research experts can help you narrow down which sources are going to provide you with the information you need. For instance, the research specialists at MarketResearch.com can help you determine which reports have exactly what you are looking for, so you don't end up buying a report with irrelevant, too much, or not enough information. Plus, specialists can help your organization determine if there is a research solution that will fit your needs and maximize your budget. Depending on the frequency that you need research and the type of research you need, a specialists can recommend solutions that will actually save you quite a bit of money over purchasing individual reports. Plus, building a relationship with a research provider will help you stay aware of the newest solutions, current special promotions, and other ways to maximize your budget throughout the year.
Consider new solutions to provide you with the data you need.
Don't assume that purchasing expensive syndicated market research reports is your only option. Comprehensive solutions are often the way to go, and, contrary to what many believe, they aren't always priced out of reach for everyone but multi-million dollar corporations. For instance, MarketResearch.com's Profound solution allows subscribers to extract individual sections, chapters, tables or charts from a report without having to purchase the pieces of the report that they don't need. Arguably the easiest way to maximize your budget is simply not paying for what you don't need.
To learn more about how Profound can help you maximize your market research budget, check out our website and sign up for a free trial.
Thanks for reading!
Caitlin Stewart
Marketing Associate
MarkeResearch.com